About Traditional Metal Braces
Thanks to modern technology and countless orthodontic advances, traditional metal braces are smaller, lighter, and more comfortable than ever. Conventional braces offer unique customizations and are ideal for a wide range of orthodontic needs, from minor tooth misalignment to severe issues with the bite. A number of Wyomissing and Reading, PA patients choose metal braces, as this option allows them to show off their personality and team spirit through colorful elastic ties. Grove Dental Group and Orthodontics is pleased to provide traditional braces and full-service orthodontics to accommodate the varying needs of our Wyomissing and Reading, PA patients and their families. To find out more about traditional braces for you or your child, schedule an appointment with our friendly team of orthodontists today!
Reviews
"My initial appointment and cleaning went great. The staff , hygienist's, and doctors's were very pleasant and answered all the questions I had. The cleaning was the most in depth cleaning I've ever received , and the doctor took her time to sand down an old filling without any extra charge outside of the cleaning. I was made aware of many "little" things about my teeth and gums that I was not aware of before and there was no push from any staff to get extra work done that wasn't needed.  The office , waiting room, and rooms in the back were very well kept and comfortable. Located in a very nice neighborhood. I would absolutely recommend to anyone looking for a dentist!"
- R.V. /
Yelp /
Mar 06, 2020
"I never stay at a dentist for long due to anxiety with me and my daughter! I wanted to check out Grove Dental after I saw they had sedation therapy. AfteR having my first consult I  don't even think I'll need it because they made me feel so comfortable! I'm gonna love it her!!"
- J.H. /
Yelp /
Mar 05, 2020
"I really like the the way all of you handled me."
- L.H. /
Google /
Mar 05, 2020
"Once again i was nervous. I broke a filling. I KNOW BETTER. ITS GROVE DENTAL!!! Painless. Courteous. Explanatory. On time. Honest to God friendly and concerned about your fears and questions. Arrived 4:30. Examined. Discussed my options. I chose a crown. Staff came in to explain what insurance pays and what i pay. Got a wonderful topical prior to novocane stick. No pain. Took out old filling. Got temp crown shaped and put on. Out the door at 5:45. It doesnt get better than that. Try Grove for a cleaning. Start slow. You wont be sorry. If youre over 50, this is not like the horror days when we were kids. Thank You!!! Anne"
- A.P. /
Facebook /
Feb 26, 2020
"The staff are always very friendly and pleasant. I've had 2 root canals done here and had no problems during or after the procedures. I recommend them to my friends and family without hesitation."
- N.P. /
Google /
Feb 24, 2020
Previous
Next
Who Is a Candidate for Traditional Braces?
Traditional braces can a good choice for children, teenagers, and adults. Our traditional metal braces are crafted from top-grade stainless steel archwires and brackets that are strategically placed to give you the beautiful and functional smile you desire. Conventional braces may be a preferred option for patients with jaw alignment issues, crowded or gapped teeth, under- or over-bites, and protruding teeth, among other orthodontic concerns. In addition, we use high-quality elastics that do not readily break and are easy to apply. During your consultation at our practice, our well-trained orthodontists will present your options for braces and help you select the method that best matches your needs and goals.
The Orthodontic Treatment Process
After your initial consultation, an individualized treatment plan will be created for your particular case. When you return to get your orthodontic braces, your teeth will be professionally prepped and cleaned before applying your metal braces. Once we have applied the bonding agent to your enamel, your brackets will be precisely positioned and attached to the teeth. An archwire will then be threaded through your brackets and held in place by elastic ties (in the color of your choice). The bracket and wire application procedure generally moves fairly fast and usually is a comfortable process. We will have you schedule visits at Grove Dental Group and Orthodontics about once a month for adjustments to your braces and progress exams so that we can monitor your tooth movement.
Traditional braces can make cleaning and flossing your teeth more challenging. However, maintaining proper oral hygiene each day is essential to both your orthodontic treatment and the health of your teeth and gums. After your braces are placed, our team will show you how to brush and floss and provide you with helpful hints, including additional tools that may better assist you in oral care. As a general rule, we suggest that you floss and brush your teeth after each meal. Maintaining regular dental cleanings and appointments is also important to ensure optimal results. On average, most patients wear braces for 1 – 2 years, but your treatment time will depend on your unique orthodontic needs. After your treatment is complete, we will remove the braces and help you select the right retainer to fit your new smile. Your retainer can keep your teeth in their location and should be worn as recommended to maintain your results.
How to Handle Orthodontic Emergencies
When you have a problem with your braces, do not panic. You might be able to fix many problems temporarily by yourself until you can arrive at our office for a repair. These issues do not need to create a delay in your treatment. Anytime you have an issue with your braces, please contact our team right away. Until then, you can try one of these temporary solutions:
Loose band or bracket
If the bracket or band is still attached to the wire, leave it in place. To minimize any discomfort, place orthodontic wax or sugarless gum over the affected area. You may be able to remove the elastic using tweezers, allowing you to detach the bracket from the archwire.
Loose wire
Attempt to push the wire into position using tweezers or a Q-tip. If that is not working, clip the wire with fingernail clippers or small wire cutters behind the tooth to which it is securely fastened. If it is causing you discomfort, place a piece of sugarless gum or orthodontic wax over the area.
Poking wire
Place orthodontic wax or sugarless gum on the portion of the wire that is poking into your soft tissues.
Soreness
There may be discomfort for a few days following your orthodontic visits. You can rinse your mouth with warm salt water and/or take nonprescription pain medication as directed.
Loose appliance
If the appliance is poking your soft tissues or causing discomfort, then place orthodontic wax or sugarless gum over it to stabilize the device.
Does Insurance Cover Braces?
The cost of traditional metal braces is generally comparable with other treatment methods. Following your initial consultation, our office staff will review your insurance benefits and provide information about any uncovered costs. Grove Dental Group and Orthodontics offers an array of convenient financial solutions for those in need of orthodontic braces, including interest-free payment plans through Wells Fargo and CareCredit.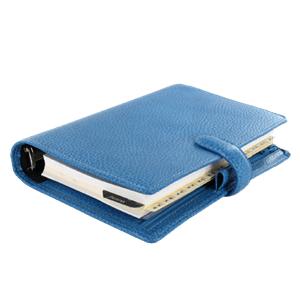 Straighten Your Smile With Traditional Braces
In recent years, there have been several advances in dental and orthodontic care for individuals of all ages. However, traditional braces are still one of our most popular methods at Grove Dental Group and Orthodontics. Contact our practice in Wyomissing or Reading, PA to schedule a consultation with our skilled orthodontists and learn more about straightening your smile with traditional metal braces and other orthodontic options.
Related Procedures
Related Posts