Happy. Convenient. Dentistry.
For over 40 years, Grove Dental Group has served Berks County with state of the art dental care and the best patient service. We are thrilled to host you in our ergonomically designed, modern space on State Hill Road, or in our newly renovated Penn Avenue office. Whether you need general dentistry, orthodontics, or anything in between, we are here to serve you!
Learn About Us
Discover Our Services
Our exceptionally skilled and experienced general dentists, orthodontists, and staff are thrilled to bring comprehensive, state-of-the-art dentistry to patients in Wyomissing, Reading, Shillington, and Sinking Spring, PA. From routine cleanings and cosmetic dental veneers to dental implants and braces, the quality of personalized services you can expect to receive from Grove Dental Group and Orthodontics is second-to-none.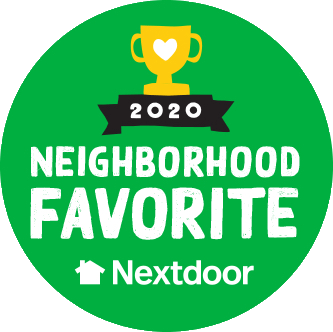 A Dedicated Team
We are here to serve you. And that is not just lip service. Our goal is to fit into your schedule and meet your unique needs. The result is an easy, painless, and happy dental experience.
Meet Our Team
Reviews
"Excellent dentist. Had the easiest procedure completed here that I've had with any dentist before. They have effective preventative covid 19 procedures in place As well. I highly recommend them."
W.F.
Google
"I have been going to this dental group for over 25 years and they have continually been outstanding and have gone over and above what other dental groups offer! 4-27-20 : I had to go into an emergency visit to see the dentist and everyone in the office was so helpful and nice as well as caring. This is a difficult time right now and I put off going for the longest time and they suggested I come in and they would take good care of me and they did. Very very happy..."
D.M.
Google
"At a time when being a dentist is challenging to say the least, Grove Dental was kind enough to treat me when I needed a root canal. They were extremely professional and also very caring. Defining what a "dental emergency" is during the Covid-19 outbreak is a very difficult task and one not to be taken lightly. Grove Dental took every possible precaution to keep me safe during Covid-19 when I needed dental work and I am very grateful to them for that. Thank you Dr. Jason!"
S.L.
Google
"Had a tele dentist call and groove has gone above and beyond for me. I appreciate their time they took to help me. I will definitely be going in once COVID-19 is settled"
R.M.
Google
"Today was my first visit at Grove Dental Group and my experience was amazing from start to finish. They did a phenomenal job. The staff was extremely friendly from the moment I walked in. Definitely made me feel welcome. The facility was beautiful and clean. The Dr. was wonderful! I had a tooth extraction and the process went smoothly and effortlessly. I would highly recommend this office to anyone."
B.C.
Google
Comfortable, Convenient Care