Happy.
Convenient.
Dentistry.
Meet Us
Happy. Convenient. Dentistry.
For over 40 years, Grove Dental Group has served Berks County with state of the art dental care and the best patient service. We are thrilled to host you in our ergonomically designed, modern space on State Hill Road, or in our newly renovated Penn Avenue office. Whether you need general dentistry, orthodontics, or anything in between, we are here to serve you!
Learn About Us
Discover Our Services
Our exceptionally skilled and experienced general dentists, orthodontists, and staff are thrilled to bring comprehensive, state-of-the-art dentistry to patients in Wyomissing, Reading, Shillington, and Sinking Spring, PA. From routine cleanings and cosmetic dental veneers to dental implants and braces, the quality of personalized services you can expect to receive from Grove Dental Group and Orthodontics is second-to-none.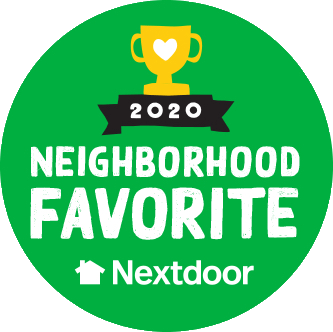 A Dedicated Team
We are here to serve you. And that is not just lip service. Our goal is to fit into your schedule and meet your unique needs. The result is an easy, painless, and happy dental experience.
Meet Our Team
Reviews
"My initial appointment and cleaning went great. The staff , hygienist's, and doctors's were very pleasant and answered all the questions I had. The cleaning was the most in depth cleaning I've ever received , and the doctor took her time to sand down an old filling without any extra charge outside of the cleaning. I was made aware of many "little" things about my teeth and gums that I was not aware of before and there was no push from any staff to get extra work done that wasn't needed.  The office , waiting room, and rooms in the back were very well kept and comfortable. Located in a very nice neighborhood. I would absolutely recommend to anyone looking for a dentist!"
R.V.
Yelp
"I never stay at a dentist for long due to anxiety with me and my daughter! I wanted to check out Grove Dental after I saw they had sedation therapy. AfteR having my first consult I  don't even think I'll need it because they made me feel so comfortable! I'm gonna love it her!!"
J.H.
Yelp
"I really like the the way all of you handled me."
L.H.
Google
"Once again i was nervous. I broke a filling. I KNOW BETTER. ITS GROVE DENTAL!!! Painless. Courteous. Explanatory. On time. Honest to God friendly and concerned about your fears and questions. Arrived 4:30. Examined. Discussed my options. I chose a crown. Staff came in to explain what insurance pays and what i pay. Got a wonderful topical prior to novocane stick. No pain. Took out old filling. Got temp crown shaped and put on. Out the door at 5:45. It doesnt get better than that. Try Grove for a cleaning. Start slow. You wont be sorry. If youre over 50, this is not like the horror days when we were kids. Thank You!!! Anne"
A.P.
Facebook
"The staff are always very friendly and pleasant. I've had 2 root canals done here and had no problems during or after the procedures. I recommend them to my friends and family without hesitation."
N.P.
Google
Comfortable, Convenient Care