Orofacial pain, or that which occurs in the head, neck, or face, is a concern that impacts many patients in the Wyomissing and Reading, PA community. These conditions may result from accidents, sports injuries, temporomandibular joint disorders (TMD), or other health issues. Patients may experience a rapid or gradual onset of symptoms or effects that may include a dull ache, stabbing or burning sensation, itching, or other discomforts in the jaw, head, neck, or face. At Grove Dental Group and Orthodontics, our well-trained team of dentists can help diagnose and treat the symptoms of orofacial pain and help identify the potential source behind these conditions. If you have head, neck, or facial pain, schedule a visit with our practice right away.
Reviews
"My initial appointment and cleaning went great. The staff , hygienist's, and doctors's were very pleasant and answered all the questions I had. The cleaning was the most in depth cleaning I've ever received , and the doctor took her time to sand down an old filling without any extra charge outside of the cleaning. I was made aware of many "little" things about my teeth and gums that I was not aware of before and there was no push from any staff to get extra work done that wasn't needed.  The office , waiting room, and rooms in the back were very well kept and comfortable. Located in a very nice neighborhood. I would absolutely recommend to anyone looking for a dentist!"
- R.V. /
Yelp /
Mar 06, 2020
"I never stay at a dentist for long due to anxiety with me and my daughter! I wanted to check out Grove Dental after I saw they had sedation therapy. AfteR having my first consult I  don't even think I'll need it because they made me feel so comfortable! I'm gonna love it her!!"
- J.H. /
Yelp /
Mar 05, 2020
"I really like the the way all of you handled me."
- L.H. /
Google /
Mar 05, 2020
"Once again i was nervous. I broke a filling. I KNOW BETTER. ITS GROVE DENTAL!!! Painless. Courteous. Explanatory. On time. Honest to God friendly and concerned about your fears and questions. Arrived 4:30. Examined. Discussed my options. I chose a crown. Staff came in to explain what insurance pays and what i pay. Got a wonderful topical prior to novocane stick. No pain. Took out old filling. Got temp crown shaped and put on. Out the door at 5:45. It doesnt get better than that. Try Grove for a cleaning. Start slow. You wont be sorry. If youre over 50, this is not like the horror days when we were kids. Thank You!!! Anne"
- A.P. /
Facebook /
Feb 26, 2020
"The staff are always very friendly and pleasant. I've had 2 root canals done here and had no problems during or after the procedures. I recommend them to my friends and family without hesitation."
- N.P. /
Google /
Feb 24, 2020
Previous
Next
Do You Have Orofacial Pain?
The effects of orofacial pain can range from mild to debilitating and can impact your general comfort and quality of life. Any pain or injury that occurs within the head, neck, face, or jaw should be evaluated promptly, particularly if a tooth is knocked out, or facial or oral lacerations occur. Symptoms of orofacial pain may be acute or chronic and may include headaches, jaw pain, TMJ pain, a burning or itching sensation, or tension in the neck, shoulders, or upper back, among others. While the cause remains unknown in some cases, orofacial discomforts commonly result from sleep disorders, TMD, trigeminal neuralgia, nervous system disorders, environmental factors, and certain medications. Our team can provide a thorough assessment of your condition and symptoms and help find treatment solutions to provide the relief and comfort you seek.
Diagnosing Head, Neck, and Facial Pain
Our highly trained team uses advanced diagnostic techniques to evaluate head, neck, and facial pain and pinpoint the causes behind orofacial pain. We will examine the affected region and may take digital x-rays or other types of scans to gain a better view of any internal damage that may have occurred. Treatment recommendations will be customized to meet individual needs and based on bringing relief from pain or other uncomfortable symptoms. While many conditions may be addressed within our state-of-the-art dental practice, such as knocked-out teeth, minor oral lacerations, and TMJ pain, we may partner with a specialist to help you get the comprehensive care you need. Our caring team understands how impactful orofacial can be on your quality of life and will work as quickly as possible to help you once again enjoy comfort and wellness.
Follow-Up Recommendations
Once the source of your head, neck, facial, or jaw pain has been identified, we can then develop and move forward with your treatment plan. Depending on your unique needs, your care may take place over the course of a series of visits. Throughout the process, we will be sure to keep you informed of what to expect along the way. Our ultimate goal is to provide relief, enhance your oral health, and allow you to reestablish quality of life that is free from discomfort. It is important to adhere to any recommended follow-up instructions so that you can heal as quickly as possible. We also encourage you to keep up with routine dental cleaning and check-up visits at Grove Dental Group and Orthodontics and will cater to your comfort while you are in our care.
Insurance Coverage for Your Care
Insurance coverage for the treatment of orofacial pain may vary among policies. A member of our business team will review your individual plan and let you know if any portion of your treatment may be uncovered. Grove Dental Group and Orthodontics offers a range of easy payment solutions to make treatment even more affordable. We strive to help all patients get the care they need to find much-needed relief from orofacial pain.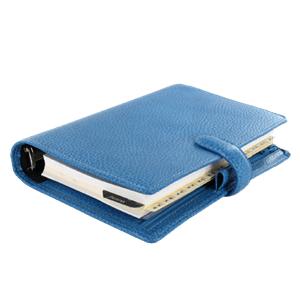 Restore Your Quality of Life
Head, neck, facial, and jaw pain can impact your quality of life and keep you from enjoying comfort in your daily routine. Whether your symptoms range from mild to debilitating, we offer the solutions you need to identify the source of orofacial pain and protect your health and wellness. Find the solutions you need from the dental team trusted by Wyomissing and Reading, PA patients. Schedule a treatment consultation at Grove Dental Group and Orthodontics and get to the bottom of your orofacial pain today.
Related Procedures