The strength of your jawbone is essential to your total oral health, function, and even your appearance. If you have experienced bone loss in the jaw from physical trauma, periodontal (gum) disease, or tooth loss, you may need bone grafting to help support your natural teeth or dental implants for tooth replacement. Bone grafting replenishes and regrows areas of bone loss in the jawbone so that it can properly support an implant. At Grove Dental Group and Orthodontics, bone grafting may be used to prepare your mouth for dental implant surgery to replace missing or unsalvageable teeth. Schedule a consultation with our experienced general dentists in our state-of-the-art Wyomissing or Reading, PA practice locations to learn more about how bone grafting may benefit your oral health.
Reviews
"My initial appointment and cleaning went great. The staff , hygienist's, and doctors's were very pleasant and answered all the questions I had. The cleaning was the most in depth cleaning I've ever received , and the doctor took her time to sand down an old filling without any extra charge outside of the cleaning. I was made aware of many "little" things about my teeth and gums that I was not aware of before and there was no push from any staff to get extra work done that wasn't needed.  The office , waiting room, and rooms in the back were very well kept and comfortable. Located in a very nice neighborhood. I would absolutely recommend to anyone looking for a dentist!"
- R.V. /
Yelp /
Mar 06, 2020
"I never stay at a dentist for long due to anxiety with me and my daughter! I wanted to check out Grove Dental after I saw they had sedation therapy. AfteR having my first consult I  don't even think I'll need it because they made me feel so comfortable! I'm gonna love it her!!"
- J.H. /
Yelp /
Mar 05, 2020
"I really like the the way all of you handled me."
- L.H. /
Google /
Mar 05, 2020
"Once again i was nervous. I broke a filling. I KNOW BETTER. ITS GROVE DENTAL!!! Painless. Courteous. Explanatory. On time. Honest to God friendly and concerned about your fears and questions. Arrived 4:30. Examined. Discussed my options. I chose a crown. Staff came in to explain what insurance pays and what i pay. Got a wonderful topical prior to novocane stick. No pain. Took out old filling. Got temp crown shaped and put on. Out the door at 5:45. It doesnt get better than that. Try Grove for a cleaning. Start slow. You wont be sorry. If youre over 50, this is not like the horror days when we were kids. Thank You!!! Anne"
- A.P. /
Facebook /
Feb 26, 2020
"The staff are always very friendly and pleasant. I've had 2 root canals done here and had no problems during or after the procedures. I recommend them to my friends and family without hesitation."
- N.P. /
Google /
Feb 24, 2020
Previous
Next
Do You Need a Bone Graft?
You may benefit from a bone grafting procedure if you have experienced jawbone loss or deterioration. Bone loss commonly results from physical trauma and advanced periodontal (gum) disease. But even the loss of teeth can cause bone tissue deterioration, as the jaw requires constant stimulation from tooth roots to remain healthy and full. Losing bone in the jaw can lead to a number of functional and cosmetic concerns, such as changes in bite, instability when chewing, loose teeth, and changes in facial shape and contour. Bone grafting may be necessary in order to prepare your jaw to support a dental implant or reestablish proper support for existing teeth.
How Is Bone Grafting Performed?
The exact process of your bone grafting procedure will vary based on where the grafted tissue comes from and the type of procedure you need. We may recommend one of the following bone grafting approaches to replenish lost bone in your jaw:
An autograft utilizes bone taken from within your own body, such as the chin, shin, or hip.
An allograft harvests bone from another person, typically through a bone bank.
A xenograft uses bone taken from an animal, generally a bovine source (cow).
An alloplast is a synthetic-based, biocompatible treatment option.
Once the selected graft is ready, our dental experts will use local anesthesia to numb the areas being treated and make an incision through the gums to reveal the jawbone. Sedation techniques may also be administered to enhance your overall comfort during the procedure. The graft will be positioned in place over your bone along with collagen, proteins, and other biologic factors that encourage tissue healing and regeneration. The incision will be sutured closed and given time to recover.
Recovery Following Bone Grafting
You may notice tenderness or minor swelling in the treatment area in the days following your bone grafting procedure, which can be minimized with over-the-counter pain medication. Specific instructions on how to care for the area as it heals will be provided. In the following six or more months, the graft should heal and fuse with the existing bone in your jaw. During this timeframe, it is important to maintain a proper home oral care routine with brushing and flossing as recommended by our team. We may recommend that you schedule follow-up visits at Grove Dental Group and Orthodontics for progress checks so that our dentists can determine when your bone graft is ready to support a dental implant.
Insurance Coverage for Care
Prior to your bone grafting procedure, our financial team will review your insurance benefits and determine if any portion of your care will be covered by dental insurance. An estimate of any personal costs will also be provided to you before we begin. To make your visits as affordable as possible, Grove Dental Group and Orthodontics accepts interest-free financing plans through Wells Fargo along with several other easy payment solutions.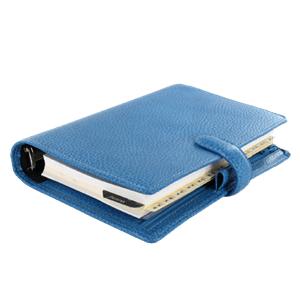 Give Your Smile a Healthy Foundation
Rebuilding lost bone in the jaw can help support both your teeth and facial structure and increase your candidacy for tooth replacement with dental implants. During your consultation at Grove Dental Group and Orthodontics, our caring team of dentists will help you explore your bone grafting options and find the solutions you need for long-term oral health. Schedule your visit today at our Wyomissing or Reading, PA practice location and take the first step toward giving your smile a healthy foundation!
Related Procedures