If setting up an appointment at the dentist's office causes you fear and anxiety, you are not alone. Patients of all ages have phobias, fears, and anxieties when it comes to visiting the dentist. While we take a caring and gentle approach to treatment, offering a comfort menu and soothing environment, we understand that receiving dental treatment can be stressful for a number of individuals. For this reason, Grove Dental Group and Orthodontics offers sedation dentistry options to enable you to feel calm and relaxed throughout a routine or complex dental treatment. During a consultation, we can talk with you about your fears and help you select a sedation option appropriate for your needs. Our highly trained dentists are qualified to administer nitrous oxide gas, oral-conscious sedation, and IV sedation dentistry services. Contact our Wyomissing or Reading, PA office today to schedule your visit and learn more about our sedation dentistry solutions.
Sedation Dentistry Options
Our experienced practitioners offer sedation dentistry options to address all levels of dental fear or anxiety:
Nitrous oxide sedation, also known as laughing gas, is now a standard form of sedation that provides mild to moderate sedation
Oral-conscious sedation utilizes prescription medication taken by mouth prior to the appointment to decrease anxiety before and during the procedure
Intravenous (IV) sedation is administered directly into the vein to allow for complete relaxation throughout the process.
Reviews
"My initial appointment and cleaning went great. The staff , hygienist's, and doctors's were very pleasant and answered all the questions I had. The cleaning was the most in depth cleaning I've ever received , and the doctor took her time to sand down an old filling without any extra charge outside of the cleaning. I was made aware of many "little" things about my teeth and gums that I was not aware of before and there was no push from any staff to get extra work done that wasn't needed.  The office , waiting room, and rooms in the back were very well kept and comfortable. Located in a very nice neighborhood. I would absolutely recommend to anyone looking for a dentist!"
- R.V. /
Yelp /
Mar 06, 2020
"I never stay at a dentist for long due to anxiety with me and my daughter! I wanted to check out Grove Dental after I saw they had sedation therapy. AfteR having my first consult I  don't even think I'll need it because they made me feel so comfortable! I'm gonna love it her!!"
- J.H. /
Yelp /
Mar 05, 2020
"I really like the the way all of you handled me."
- L.H. /
Google /
Mar 05, 2020
"Once again i was nervous. I broke a filling. I KNOW BETTER. ITS GROVE DENTAL!!! Painless. Courteous. Explanatory. On time. Honest to God friendly and concerned about your fears and questions. Arrived 4:30. Examined. Discussed my options. I chose a crown. Staff came in to explain what insurance pays and what i pay. Got a wonderful topical prior to novocane stick. No pain. Took out old filling. Got temp crown shaped and put on. Out the door at 5:45. It doesnt get better than that. Try Grove for a cleaning. Start slow. You wont be sorry. If youre over 50, this is not like the horror days when we were kids. Thank You!!! Anne"
- A.P. /
Facebook /
Feb 26, 2020
"The staff are always very friendly and pleasant. I've had 2 root canals done here and had no problems during or after the procedures. I recommend them to my friends and family without hesitation."
- N.P. /
Google /
Feb 24, 2020
Previous
Next
Is Sedation Right for You?
Many individuals experience dental anxiety due to a number of factors, from negative childhood experiences and the need for multiple procedures to a generalized fear of the dental office and concerns, like sensitive teeth or a gag reflex. If you or your loved one experience anxiety, stress, or fear at the idea of undergoing dental procedures, then you are likely a good candidate for sedation dentistry. Since there is a range of sedation methods that produce a variety of relaxation effects, our team will talk with you about your fears, past experiences, or other concerns and review your medical history to help you decide which sedation option is ideal for you. Sedation dentistry at our practice can be combined with all types of procedures, from routine cleanings and fillings to tooth extractions and other complex services.
What to Expect With Sedation
The effects of sedation dentistry will differ based on the option selected. With nitrous oxide sedation, the principal objective is to temporarily calm an individual by having them inhale nitrous oxide gas through a small nasal mask. This induces a calm, relaxed feeling that dissipates as soon as the gas is stopped. Oral-conscious sedation is performed by prescribing the patient anti-anxiety medication about one hour before their procedure to help keep them calm but awake before and during the procedure. With intravenous sedation, the patient is eased into a relaxed state from medication administered through an IV before and throughout the treatment. Though patients remain conscious, they often remember very little about the visit.
After Sedation Dentistry Services
Nitrous oxide gas leaves the body within minutes after the gas is no longer inhaled, leaving individuals able to go about a normal daily routine. Since oral-conscious sedation and IV sedation both carry lingering sedative effects, patients who choose this option will need to have an adult drive them home. After the procedure, it is important to remain hydrated and rest throughout the remainder of the day. The effects of each sedation technique may vary in length but should fully dissipate within 24 hours following administration.
Does Insurance Cover Sedation?
Insurance coverage for sedation dentistry services may vary according to individual policies. Our business team at Grove Dental Group and Orthodontics will speak with your insurance company ahead of time to determine coverage and estimate any out-of-pocket costs. To help our patients get the care needed without financial concern, we offer various payment methods and flexible financing options.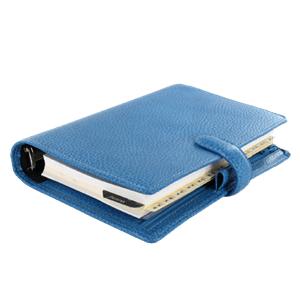 Get the Care You Need Without Worry
At Grove Dental Group and Orthodontics, we believe all patients should experience positive dental visits without the burden of fear or worry. Our team of compassionate dentists is pleased to offer nitrous oxide gas, oral-conscious sedation, and IV sedation techniques to meet the needs of your family. By choosing sedation dentistry, your trips to the dentist for dental cleanings, restorative procedures, and complex types of care can be positive and peaceful. For more information, call our staff to schedule a consultation at our Wyomissing or Reading, PA location.
Related Post