Cavities, one of the most common dental problems, develop when bacteria attack your dental enamel and cause tooth decay. In the past, cavities were treated with a material called amalgam, a mixture of different metals, like silver or mercury. We now know that amalgam fillings do not bond as well with the teeth, and the mercury may be hazardous to your general health. At Grove Dental Group and Orthodontics, our team of skilled general dentists uses tooth-colored fillings made with composite resin to fill cavities, repair chipped teeth, and protect tooth structure for Wyomissing and Reading, PA patients. We can often remove old metal fillings and replace them with tooth-colored fillings for a more reliable and attractive restorative treatment. If you or a family member may have a cavity or damaged tooth, schedule a visit with our friendly team to learn if a composite filling is right for your smile.
Reviews
"My initial appointment and cleaning went great. The staff , hygienist's, and doctors's were very pleasant and answered all the questions I had. The cleaning was the most in depth cleaning I've ever received , and the doctor took her time to sand down an old filling without any extra charge outside of the cleaning. I was made aware of many "little" things about my teeth and gums that I was not aware of before and there was no push from any staff to get extra work done that wasn't needed.  The office , waiting room, and rooms in the back were very well kept and comfortable. Located in a very nice neighborhood. I would absolutely recommend to anyone looking for a dentist!"
- R.V. /
Yelp /
Mar 06, 2020
"I never stay at a dentist for long due to anxiety with me and my daughter! I wanted to check out Grove Dental after I saw they had sedation therapy. AfteR having my first consult I  don't even think I'll need it because they made me feel so comfortable! I'm gonna love it her!!"
- J.H. /
Yelp /
Mar 05, 2020
"I really like the the way all of you handled me."
- L.H. /
Google /
Mar 05, 2020
"Once again i was nervous. I broke a filling. I KNOW BETTER. ITS GROVE DENTAL!!! Painless. Courteous. Explanatory. On time. Honest to God friendly and concerned about your fears and questions. Arrived 4:30. Examined. Discussed my options. I chose a crown. Staff came in to explain what insurance pays and what i pay. Got a wonderful topical prior to novocane stick. No pain. Took out old filling. Got temp crown shaped and put on. Out the door at 5:45. It doesnt get better than that. Try Grove for a cleaning. Start slow. You wont be sorry. If youre over 50, this is not like the horror days when we were kids. Thank You!!! Anne"
- A.P. /
Facebook /
Feb 26, 2020
"The staff are always very friendly and pleasant. I've had 2 root canals done here and had no problems during or after the procedures. I recommend them to my friends and family without hesitation."
- N.P. /
Google /
Feb 24, 2020
Previous
Next
Best Candidates for Composites
Composite resin is a versatile material that can be used to address a range of problems with the teeth, including minor cavities, chips, spaces, uneven tooth structure, or wear on the enamel caused by bruxism (teeth grinding). Since the composite resin is tinted to match your natural teeth, tooth-colored fillings can be used on both the front and back teeth for a seamless result. Composite fillings also require less tooth structure to be removed in order to place, allowing us to take a more conservative approach to your family's care. If you have metal fillings, talk to our team about having them removed and replaced with composite resin. Composites are durable, lasting, and safe for patients of all ages.
The Composite Filling Process
Receiving a filling at Grove Dental Group and Orthodontics is usually a simple procedure. The area surrounding the cavity will be numbed with a local anesthetic to minimize your discomfort. Other sedation methods may be considered for any anxieties or fears to keep you relaxed. After you are ready, the affected enamel is removed using advanced and conservative techniques. Once the enamel is removed and the area is disinfected, the cavity will be filled with the composite resin and set (hardened with a curing light). We will polish the filling material so it blends smoothly with your natural teeth, and we will assess your bite for comfort.
After Composite Placement
You should be able to get back to your day after your filling is complete, but you might have some sensitivity to hot and cold foods and beverages for 1 – 3 days. Over-the-counter pain relievers can be taken if necessary to address discomfort or inflammation; however, you should not experience any serious problems. If after a few days the filling feels uneven or high, please contact our office so that we can arrange to make a quick adjustment. Your filling should be kept clean by following a regular home care routine with daily flossing and brushing. During your annual dental exam, our dental experts will check your filling to make certain it still supports your healthy smile.
Insurance Coverage for Fillings
Tooth-colored fillings are a standard restorative treatment for dental cavities that are usually covered, at least in part, by dental insurance. A team member will contact your insurance company to determine your exact coverage before calculating any estimated out-of-pocket costs. To make your family's dental care as affordable and convenient as possible, Grove Dental Group and Orthodontics accepts a number of flexible payment options, including interest-free financing, and offers an in-house dental wellness plan.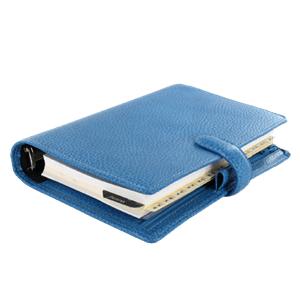 Natural, Seamless Results
Cavities, chips, and enamel wear can often be repaired with tooth-colored composite resin fillings. Treating these types of dental concerns early on can often prevent the need for more expensive and extensive care down the road. Our dentists use precision skill and technique to meet restorative needs with composite fillings that blend naturally with your smile. If you think you or your child has tooth decay or other concerns, schedule a visit with our caring dentists at Grove Dental Group and Orthodontics in Wyomissing and Reading, PA.
Related Procedures
Related Posts