What Is Full-Mouth Reconstruction?
Full-mouth reconstruction is a treatment approach performed to address a range of dental needs and rehabilitate oral health for improved chewing, speaking, and a more attractive smile. Often comprised of two or more procedures, full-mouth restoration at Grove Dental Group and Orthodontics may include inlays, onlays, bridges, crowns, porcelain veneers, dental implants, and dentures, among other services. Some reconstruction treatment plans may also entail bone grafting or other advanced procedures. Our team of experienced general dentists is pleased to offer full-mouth reconstruction services to Wyomissing and Reading, PA patients that can help rejuvenate oral health, function, and appearance. If you have dental concerns that affect several areas of your mouth, talk to our caring team today to learn more about full-mouth reconstruction.
Reviews
"My initial appointment and cleaning went great. The staff , hygienist's, and doctors's were very pleasant and answered all the questions I had. The cleaning was the most in depth cleaning I've ever received , and the doctor took her time to sand down an old filling without any extra charge outside of the cleaning. I was made aware of many "little" things about my teeth and gums that I was not aware of before and there was no push from any staff to get extra work done that wasn't needed.  The office , waiting room, and rooms in the back were very well kept and comfortable. Located in a very nice neighborhood. I would absolutely recommend to anyone looking for a dentist!"
- R.V. /
Yelp /
Mar 06, 2020
"I never stay at a dentist for long due to anxiety with me and my daughter! I wanted to check out Grove Dental after I saw they had sedation therapy. AfteR having my first consult I  don't even think I'll need it because they made me feel so comfortable! I'm gonna love it her!!"
- J.H. /
Yelp /
Mar 05, 2020
"I really like the the way all of you handled me."
- L.H. /
Google /
Mar 05, 2020
"Once again i was nervous. I broke a filling. I KNOW BETTER. ITS GROVE DENTAL!!! Painless. Courteous. Explanatory. On time. Honest to God friendly and concerned about your fears and questions. Arrived 4:30. Examined. Discussed my options. I chose a crown. Staff came in to explain what insurance pays and what i pay. Got a wonderful topical prior to novocane stick. No pain. Took out old filling. Got temp crown shaped and put on. Out the door at 5:45. It doesnt get better than that. Try Grove for a cleaning. Start slow. You wont be sorry. If youre over 50, this is not like the horror days when we were kids. Thank You!!! Anne"
- A.P. /
Facebook /
Feb 26, 2020
"The staff are always very friendly and pleasant. I've had 2 root canals done here and had no problems during or after the procedures. I recommend them to my friends and family without hesitation."
- N.P. /
Google /
Feb 24, 2020
Previous
Next
You may be a good candidate for full-mouth reconstruction if you have missing teeth, large fillings that need replacement, widespread decay, or teeth that are broken, cracked, or badly worn down due to bruxism (chronic teeth grinding). Dental conditions or hereditary disorders, like ectodermal dysplasia (teeth that never develop), amelogenesis imperfecta (very small teeth), or dentinogenesis imperfecta (translucent or discolored teeth), may also be best treated with a full-mouth restoration approach. You may wish to replace old crowns or simply want to improve your mouth for better health or comfort. In more advanced cases, bone loss in the jaw might have caused changes in your appearance, like sunken cheeks, or may be insufficient to support tooth replacement with dental implants or other options. Full-mouth reconstruction may rejuvenate your facial appearance, improve your ability to bite and chew and allow you to speak and laugh with confidence once again.
The Full-Mouth Reconstruction Process
After a complete examination of your teeth, gums, and jaw, our team of dental experts might recommend full-mouth reconstruction. Your personalized treatment plan will be generated, depending on the condition of your teeth, gums, TMJ (temporomandibular) joints, jawbone health, and dental bite. We will talk with you about your treatment options, sedation choices, and incorporate your own concerns to ensure your treatment strategy fits your wants and goals. Once your treatment plan is made, our clinical team will go over what to expect in your full-mouth reconstruction and schedule your appointments. Generally, a full-mouth reconstruction will take a few visits to Grove Dental Group and Orthodontics and may be performed over the course of a couple of weeks to several months. Your procedures may be scheduled with breaks in between to let your mouth recover before the next step begins.
After every treatment in your full-mouth reconstruction treatment plan, our dentists will describe what to expect and how to take care of your mouth. Depending on your unique needs, you may find it beneficial to eat a soft food diet as your mouth heals. Once your full-mouth reconstruction is complete, it is important to maintain your oral health with proper brushing and flossing at home. Regularly scheduled dental checkups and cleanings at Grove Dental Group and Orthodontics are also essential to keeping your smile happy and healthy from year to year. During your exams, our dentists will monitor the health of your own restorations, natural gums, teeth, and jaw.
Insurance Coverage for Treatments
During your consultation, we will design your treatment plan based on your goals, needs, and budget. Our treatment coordinator will then review your dental insurance benefits and let you know of anticipated coverage amounts and estimated out-of-pocket expenses. To make full-mouth reconstruction treatment as affordable as possible, Grove Dental Group and Orthodontics accepts several payment methods, including interest-free financing plans.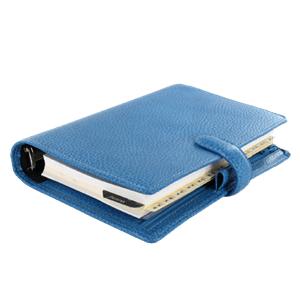 Regain a Beautiful, Functional Smile
Even if you have multiple oral health needs and have been avoiding the dentist for some time, our friendly, caring team can help you find the right solution for your smile! As a comprehensive dental practice, Grove Dental Group and Orthodontics offers a wide range of full-mouth reconstruction services to help you improve your ability to eat, speak, and restore your confidence. Schedule a visit at our Wyomissing or Reading, PA location today and discover the path to renewed oral health and function.
Related Procedures