How Dental Bridges Replace Missing Teeth
When one or more of your teeth are missing, it creates a problem that reaches beyond appearance. Gaps between your teeth can cause your remaining teeth to shift out of place, changing how your upper and lower teeth fit together. Tooth loss can also result in unnecessary tension in your bite, trouble with biting or chewing, or even difficulty when speaking. A dental bridge, which is a series of dental crowns that are molded together into a single appliance, improves oral health and appearance by filling spaces left by missing teeth. Bridges often consist of three units, the ends (abutments) of which are supported by your natural teeth or dental implants while the middle portion (pontic) replaces the missing tooth. At Grove Dental Group and Orthodontics in Wyomissing and Reading, PA, our elite team of general dentists offers dental bridges made of top-quality materials that can help to restore your beautiful smile. If you have gaps in your smile caused by tooth loss, schedule a consultation with our team today to learn about your tooth replacement options with a custom dental bridge.
Reviews
"My initial appointment and cleaning went great. The staff , hygienist's, and doctors's were very pleasant and answered all the questions I had. The cleaning was the most in depth cleaning I've ever received , and the doctor took her time to sand down an old filling without any extra charge outside of the cleaning. I was made aware of many "little" things about my teeth and gums that I was not aware of before and there was no push from any staff to get extra work done that wasn't needed.  The office , waiting room, and rooms in the back were very well kept and comfortable. Located in a very nice neighborhood. I would absolutely recommend to anyone looking for a dentist!"
- R.V. /
Yelp /
Mar 06, 2020
"I never stay at a dentist for long due to anxiety with me and my daughter! I wanted to check out Grove Dental after I saw they had sedation therapy. AfteR having my first consult I  don't even think I'll need it because they made me feel so comfortable! I'm gonna love it her!!"
- J.H. /
Yelp /
Mar 05, 2020
"I really like the the way all of you handled me."
- L.H. /
Google /
Mar 05, 2020
"Once again i was nervous. I broke a filling. I KNOW BETTER. ITS GROVE DENTAL!!! Painless. Courteous. Explanatory. On time. Honest to God friendly and concerned about your fears and questions. Arrived 4:30. Examined. Discussed my options. I chose a crown. Staff came in to explain what insurance pays and what i pay. Got a wonderful topical prior to novocane stick. No pain. Took out old filling. Got temp crown shaped and put on. Out the door at 5:45. It doesnt get better than that. Try Grove for a cleaning. Start slow. You wont be sorry. If youre over 50, this is not like the horror days when we were kids. Thank You!!! Anne"
- A.P. /
Facebook /
Feb 26, 2020
"The staff are always very friendly and pleasant. I've had 2 root canals done here and had no problems during or after the procedures. I recommend them to my friends and family without hesitation."
- N.P. /
Google /
Feb 24, 2020
Previous
Next
Is a Dental Bridge Right for You?
You may be a good candidate for a dental bridge if you need to replace one or more teeth. A dental bridge can be placed in the front or back of the mouth but requires the surrounding teeth to be strong enough to hold the restoration. There must also be sufficient density in the jawbone, and the gum tissues should be healthy. In some cases, such as when several teeth have been lost within a certain area of the mouth, we may recommend placing implants to support an implant-retained bridge. Our team will examine your teeth, gums, and jaw during your consultation to help you choose the best type of bridge (traditional, implant-retained, cantilever, resin bonded, or Maryland bonded) and material (all-porcelain, porcelain fused to metal, or noble metal, such as gold).
What Is the Treatment Process?
Dental bridges are typically placed over the course of two office visits. During the first visit, our team will prepare the teeth designated to support your bridge, which are those adjacent to the missing tooth site. A local anesthetic will be used to numb the treatment area, but sedation dentistry techniques are also available if you feel anxious about your care. To allow your bridge to fit snugly over the support teeth, our team will remove some of the enamel. An impression will then be taken and sent to our dental lab for custom bridge fabrication, and a temporary restoration will be attached to your prepared teeth.
About 1 – 2 weeks later, we will have you return for your second bridge visit, during which we will remove the temporary and bond your permanent bridge in place. If you opted to have an implant-retained bridge placed, our team will affix your permanent bridge securely to dental implants previously placed within your jaw. Our dentists will then check to ensure your bite feels comfortable and even.
Caring for Your New Bridge
You should have a noticeable improvement in your oral function and appearance once your dental bridge is placed. Our team will teach you how to care for your bridge, including the best way to keep it clean with brushing and flossing and any foods to avoid. It is important to care for your bridge and mouth each day, as cavities can still develop on the teeth supporting your restoration. If cared for properly, your dental bridge may last for many years. At your dental cleaning and check-up visits with our team at Grove Dental Group and Orthodontics, our dentists will monitor the health and integrity of your tooth replacement.
Insurance Coverage for Bridges
Dental bridges may be covered in part by dental insurance plans. Our knowledgeable financial coordinator will help you maximize your coverage before estimating any out-of-pocket costs. Grove Dental Group and Orthodontics offers an array of payment choices to help make your care more convenient, including interest-free financing solutions.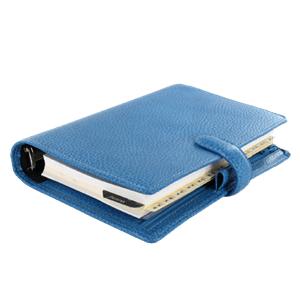 Restore Balance to Your Smile
Missing teeth are not just a cosmetic smile concern — your mouth is carefully balanced and the loss of teeth can affect your oral function, health, and comfort. Leaving teeth unreplaced can lead to larger, more complex dental concerns over time. Make a consultation with our friendly team of dentists to learn more about dental bridges and tooth replacement options to fit your unique needs. Grove Dental Group and Orthodontics is proud to offer high-quality dental bridges that can improve the appearance and health of your mouth. Contact our team in Wyomissing and Reading, PA to book your consultation!
Related Procedures
Related Posts