What Is Scaling and Root Planing?
When periodontitis affects oral health, a regular cleaning is generally not adequate enough to stop the infection. The earliest stage of gum disease, or gingivitis, is usually treated with a thorough dental cleaning followed by improved dental care at home. However, periodontitis may require the help of a scaling and root planing (SRP) procedure. Typically performed by our highly trained dental hygienists, SRP is a nonsurgical treatment that helps halt the progression of periodontal disease by removing built-up plaque and tartar from the below the gumline. This creates an environment in which the gums can heal against the tooth and minimize the depths of periodontal pockets (spaces between the teeth and gums). If you believe gum disease is impacting your smile, please schedule a visit to Grove Dental Group and Orthodontics in our Wyomissing or Reading, PA locations.
Reviews
"My initial appointment and cleaning went great. The staff , hygienist's, and doctors's were very pleasant and answered all the questions I had. The cleaning was the most in depth cleaning I've ever received , and the doctor took her time to sand down an old filling without any extra charge outside of the cleaning. I was made aware of many "little" things about my teeth and gums that I was not aware of before and there was no push from any staff to get extra work done that wasn't needed.  The office , waiting room, and rooms in the back were very well kept and comfortable. Located in a very nice neighborhood. I would absolutely recommend to anyone looking for a dentist!"
- R.V. /
Yelp /
Mar 06, 2020
"I never stay at a dentist for long due to anxiety with me and my daughter! I wanted to check out Grove Dental after I saw they had sedation therapy. AfteR having my first consult I  don't even think I'll need it because they made me feel so comfortable! I'm gonna love it her!!"
- J.H. /
Yelp /
Mar 05, 2020
"I really like the the way all of you handled me."
- L.H. /
Google /
Mar 05, 2020
"Once again i was nervous. I broke a filling. I KNOW BETTER. ITS GROVE DENTAL!!! Painless. Courteous. Explanatory. On time. Honest to God friendly and concerned about your fears and questions. Arrived 4:30. Examined. Discussed my options. I chose a crown. Staff came in to explain what insurance pays and what i pay. Got a wonderful topical prior to novocane stick. No pain. Took out old filling. Got temp crown shaped and put on. Out the door at 5:45. It doesnt get better than that. Try Grove for a cleaning. Start slow. You wont be sorry. If youre over 50, this is not like the horror days when we were kids. Thank You!!! Anne"
- A.P. /
Facebook /
Feb 26, 2020
"The staff are always very friendly and pleasant. I've had 2 root canals done here and had no problems during or after the procedures. I recommend them to my friends and family without hesitation."
- N.P. /
Google /
Feb 24, 2020
Previous
Next
At your dental examination, our general dentists or hygienists will measure the areas between your gum and teeth with a small ruler-like instrument. In the event that your measurements are more than three millimeters, and your x-rays show evidence of bone loss, then gum disease treatment with scaling and root planing therapy may be recommended. SRP can help to reduce the depths of your gum pockets to minimize the spaces in which disease-causing bacteria can hide and cause damage. A number of the early signs of gum disease include gums that are swollen, tender, bleed easily, appear red or are receding, and chronic bad breath (halitosis). If gum disease is diagnosed in the periodontitis stages, scaling and root planing treatments may be recommended to treat the condition. However, cases of advanced periodontitis may also require a surgical approach to reestablishing periodontal health.
The SRP Treatment Process
Scaling and root planing is a deep cleaning that is performed in our office within one of our comfortable treatment rooms. In most cases, local anesthesia is used to numb the areas being treated, but we may also suggest sedation dentistry methods if you feel anxious during dental visits. Once you are comfortable, our hygienists will utilize an ultrasonic scaling tool and special scaling instruments to gently remove built-up tartar and plaque below the gumline. The root surfaces of affected teeth will also be planed (smoothed) to inhibit plaque and tartar accumulation and allow the gum tissues to heal. In general, the goal of SRP is to encourage the gums to heal and reattach to the roots, thereby minimizing pocket depths. We may also place locally delivered antibiotics within the periodontal pockets following SRP to helping keep bacterial levels down and facilitate the healing response.
After Scaling and Root Planing
Scaling and root planing is generally completed in quarters (or quadrants) of the mouth. Depending on the extent of the condition, scaling and root planing may be administered over the course of 1 – 4 visits with our team. Following your SRP treatment, you may notice minor gum tenderness and tooth sensitivity, which may be relieved with warm salt water rinses and over-the-counter pain relievers. Keeping up with a good at-home care routine of brushing and flossing each day is imperative to the health of your gums. To help you prevent further progression of gum disease and manage your periodontal health, our dentists may recommend periodontal maintenance visits, which includes very thorough professional cleanings every 3 – 4 months. These appointments take the place of biannual prophylaxis services and may be an essential component of a gum disease treatment program.
Is SRP Covered by Insurance?
SRP is a common procedure for the treatment of gum disease that may be covered in part by dental insurance. We will contact your provider to review your individual policy and estimate any potential personal costs. To help make any uncovered portion easier to afford, Grove Dental Group and Orthodontics accepts numerous payment methods, including interest-free financing. Talk with our knowledgeable business team to learn more about flexible solutions for better oral health!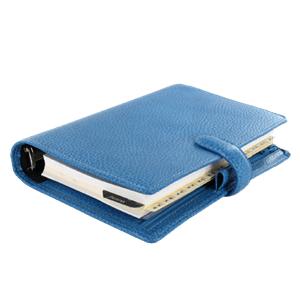 Protect Your Smile From Gum Disease
Gum disease can have significant effects on your oral and overall health. To protect your smile from the effects of this progressive infection, schedule a visit at Grove Dental Group and Orthodontics. Our team can evaluate your needs and help you determine if scaling and root planing is the right gum disease treatment for you. Contact our Wyomissing or Reading, PA locations today and take the first step toward better periodontal health.
Related Procedures