Periodontal (gum) disease is an inflammatory condition typically caused by harmful oral bacteria that affects the gums and underlying jawbone. Generalized into three stages that range from mild to advanced, gum disease is a progressive condition that may continue to worsen without proper care. Gingivitis is the earliest stage of gum disease and is brought on by plaque accumulation around the gum tissues. If not treated, gingivitis can progress to the next stage, called periodontitis, which begins to break down the bone and periodontal fibers that hold your tooth roots in place. Advanced periodontitis is the most severe phase of gum disease and is characterized by a greater degree of bone loss, loose teeth, and even tooth loss. Though it is the leading cause of tooth loss among adult patients, gum disease has also been linked to a number of concerning systemic health issues.
At Grove Dental Group and Orthodontics, our skilled general dentists and dental hygienists routinely screen for the presence of gum disease to help patients identify and treat the condition as early as possible. We also offer nonsurgical scaling and root planing to treat the condition and help prevent the disease from progressing. If you think gum disease may be impacting your oral health, contact our offices Wyomissing and Reading, PA to schedule an examination with our experienced team.
Reviews
"My initial appointment and cleaning went great. The staff , hygienist's, and doctors's were very pleasant and answered all the questions I had. The cleaning was the most in depth cleaning I've ever received , and the doctor took her time to sand down an old filling without any extra charge outside of the cleaning. I was made aware of many "little" things about my teeth and gums that I was not aware of before and there was no push from any staff to get extra work done that wasn't needed.  The office , waiting room, and rooms in the back were very well kept and comfortable. Located in a very nice neighborhood. I would absolutely recommend to anyone looking for a dentist!"
- R.V. /
Yelp /
Mar 06, 2020
"I never stay at a dentist for long due to anxiety with me and my daughter! I wanted to check out Grove Dental after I saw they had sedation therapy. AfteR having my first consult I  don't even think I'll need it because they made me feel so comfortable! I'm gonna love it her!!"
- J.H. /
Yelp /
Mar 05, 2020
"I really like the the way all of you handled me."
- L.H. /
Google /
Mar 05, 2020
"Once again i was nervous. I broke a filling. I KNOW BETTER. ITS GROVE DENTAL!!! Painless. Courteous. Explanatory. On time. Honest to God friendly and concerned about your fears and questions. Arrived 4:30. Examined. Discussed my options. I chose a crown. Staff came in to explain what insurance pays and what i pay. Got a wonderful topical prior to novocane stick. No pain. Took out old filling. Got temp crown shaped and put on. Out the door at 5:45. It doesnt get better than that. Try Grove for a cleaning. Start slow. You wont be sorry. If youre over 50, this is not like the horror days when we were kids. Thank You!!! Anne"
- A.P. /
Facebook /
Feb 26, 2020
"The staff are always very friendly and pleasant. I've had 2 root canals done here and had no problems during or after the procedures. I recommend them to my friends and family without hesitation."
- N.P. /
Google /
Feb 24, 2020
Previous
Next
Signs and Symptoms of Gum Disease
The earliest stage of gum disease, gingivitis, may be difficult to discover on your own, which is why it is important to keep up with routine dental checkups at Grove Dental Group and Orthodontics. This gives us the opportunity to check your gums and diagnose and address any problems before gum disease impacts your mouth and general well-being. Oral signs and symptoms commonly associated with gum disease include:
Red, puffy, or tender gums
Bleeding when brushing or flossing
Persistent bad breath
Sensitive teeth
Gum recession
Pus around the gums
Loose teeth
The presence of gum disease has also been associated with a wide range of general health problems, some of which include stroke, cardiovascular conditions, respiratory illnesses, certain cancers, pregnancy concerns, and memory loss. Addressing any indications of gum disease early on can help preserve both your oral and general health.
How Is Gum Disease Treated?
Your periodontal treatment will be determined by the severity of the infection. If you are diagnosed with gum disease, our dental team will discuss your treatment options. Gingivitis is generally resolved with a professional dental cleaning and improved care at home. Scaling and root planing (SRP) therapy is typically performed for cases of periodontitis. We may also incorporate localized antibiotic therapy to help control oral bacteria and enhance treatment results. In more advanced cases, we may partner with a periodontal specialist for a surgical approach to care.
Maintaining Periodontal Health
The recovery period following gum disease treatment will vary based on the type of procedure received. It may take between 1 – 4 visits to Grove Dental Group and Orthodontics to fully treat your gum disease. Once your oral health has been restored, it is important to maintain your gum health through improved care at home. We may also recommend a periodontal maintenance program, which includes thorough dental cleanings and close monitoring of your periodontal health on a 3 – 4-month basis.
Insurance Coverage for Treatment
Coverage for gum disease treatment will vary based upon the type of procedure recommended and individual insurance coverage. Our business team will be happy to provide you with a complimentary benefits analysis and will let you know of any anticipated personal costs for your care. To help make your visits easier to afford, Grove Dental Group and Orthodontics accepts several easy payment methods and can provide you with information on interest-free financing plans.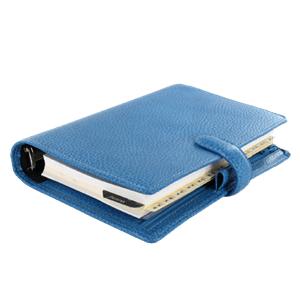 Protect Your Health and Smile
Without timely care, periodontal disease can continue to progress, impacting your oral health, smile, and systemic wellness. At Grove Dental Group and Orthodontics, our dental team will work closely with you to help improve your gum health and protect the future of your smile. For more information or to schedule an appointment with our caring team, get in touch with one of our Wyomissing or Reading, PA practices today.
Related Procedures
Related Posts