What Are the Benefits of Space Maintainers?
At Grove Dental Group and Orthodontics, our experienced orthodontic team is pleased to provide a range of effective solutions to meet the treatment needs of families in the Wyomissing and Reading, PA communities. In some instances, we may recommend a space maintainer, which is a custom-made appliance used to hold open a space in the arch when a baby tooth is lost or extracted before the underlying permanent tooth is ready to emerge. Teeth rely on one another to maintain their position within the jaw and have a tendency to drift into an open space in the absence of resistance — a situation that could impact the bite and oral function in significant ways. To learn if a space maintainer may be a recommended option for your son or daughter, schedule a visit with our orthodontists today.
Reviews
"My initial appointment and cleaning went great. The staff , hygienist's, and doctors's were very pleasant and answered all the questions I had. The cleaning was the most in depth cleaning I've ever received , and the doctor took her time to sand down an old filling without any extra charge outside of the cleaning. I was made aware of many "little" things about my teeth and gums that I was not aware of before and there was no push from any staff to get extra work done that wasn't needed.  The office , waiting room, and rooms in the back were very well kept and comfortable. Located in a very nice neighborhood. I would absolutely recommend to anyone looking for a dentist!"
- R.V. /
Yelp /
Mar 06, 2020
"I never stay at a dentist for long due to anxiety with me and my daughter! I wanted to check out Grove Dental after I saw they had sedation therapy. AfteR having my first consult I  don't even think I'll need it because they made me feel so comfortable! I'm gonna love it her!!"
- J.H. /
Yelp /
Mar 05, 2020
"I really like the the way all of you handled me."
- L.H. /
Google /
Mar 05, 2020
"Once again i was nervous. I broke a filling. I KNOW BETTER. ITS GROVE DENTAL!!! Painless. Courteous. Explanatory. On time. Honest to God friendly and concerned about your fears and questions. Arrived 4:30. Examined. Discussed my options. I chose a crown. Staff came in to explain what insurance pays and what i pay. Got a wonderful topical prior to novocane stick. No pain. Took out old filling. Got temp crown shaped and put on. Out the door at 5:45. It doesnt get better than that. Try Grove for a cleaning. Start slow. You wont be sorry. If youre over 50, this is not like the horror days when we were kids. Thank You!!! Anne"
- A.P. /
Facebook /
Feb 26, 2020
"The staff are always very friendly and pleasant. I've had 2 root canals done here and had no problems during or after the procedures. I recommend them to my friends and family without hesitation."
- N.P. /
Google /
Feb 24, 2020
Previous
Next
Best Candidates for Space Maintainers
Space maintainers are generally used children who are in the mixed phase of dentition (having baby teeth and adult teeth) to aid in proper jaw development and eruption. Adolescents who have lost all of their baby teeth but are still waiting for the permanent teeth to fully erupt may also be good candidates for these appliances. Baby teeth may be lost prematurely in the natural exfoliation process or extracted, such as in the case of a severe cavity, damage, or abscess. If a child loses a baby tooth and the underlying permanent tooth is not showing signs of eruption, a space maintainer may be necessary to facilitate proper tooth eruption and prevent existing teeth from migrating into open spaces. Such movement could lead to a number of functional and bite misalignment issues along with inadequate spacing for the proper eruption of permanent teeth.
What Is the Treatment Process?
Space maintainers may be fabricated of smooth metal wire or plastic and can be fixed or removable to best meet the needs of each individual. During your child's consultation, our team will assess their needs and help you determine the appliance ideal for their oral health. Our team will take impressions of the upper and lower teeth, which our special orthodontics lab will use to fabricate your child's custom space maintainer. We will schedule your child to come back into our office a couple of weeks later so that the orthodontic appliance can be placed. Fixed space maintainers, the most common type, are bonded to the teeth on the upper or lower arch while removable appliances fit snugly in place and utilize the teeth for retention.
Caring for Space Maintainers
Our team will provide you and your son or daughter with special instructions on how to care for the space maintainer at home each day. You may wish to assist your child with their brushing and flossing efforts to ensure their mouth stays as healthy as possible during this critical stage of development. The length of time spent wearing a space maintainer varies according to individual needs, but our team may be able to provide you with a general timeframe of how long your child might need to wear their orthodontic appliance. During routine dental cleaning and check-up visits at Grove Dental Group and Orthodontics, we will evaluate the condition of your child's space maintainer and let you know when it can be removed.
Does Insurance Cover Orthodontic Appliances?
Insurance coverage for space maintainers may vary among providers and individual plans. Our financial coordinator can review your family's benefits and let you know of any estimated personal costs. Grove Dental Group and Orthodontics strives to make comprehensive care affordable for all patients and accepts interest-free financing plans along with several convenient payment options.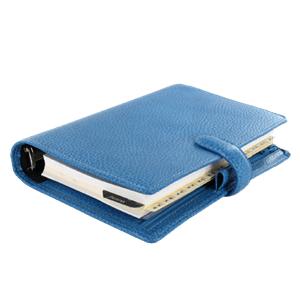 Preserve Your Child's Smile
Space maintainers are common solutions to preserving the health and wellness of a child's smile. If your son or daughter has lost a tooth prematurely or needs to have a baby tooth extracted, talk with our general dentists or orthodontists about having a custom space maintainer placed. For more information on specialized orthodontic appliances in the Wyomissing and Reading, PA area, contact Grove Dental Group and Orthodontics and speak with our friendly staff today!
Related Procedures