The Importance of Orthodontic Retainers
Once your orthodontic treatment is complete, it is important to wear a retainer to maintain your results. A retainer can protect the investment you have made in time and money during your orthodontic treatment by holding your teeth in their new place while your gums and jaw stabilize. To address the varying needs of our patients, Grove Dental Group and Orthodontics in Wyomissing and Reading, PA offers several high-quality retainer options, including fixed and removable retainers. For more information on wearing a retainer after the active phase of orthodontic treatment, please schedule a visit with one of our caring orthodontists today. Our friendly team will help you along the way and explain all your options!
At Grove Dental Group and Orthodontics, we offer our patients three types of retainers based on individual needs:
Hawley retainers are removable appliances that are composed of molded wires, clasps, and plastic and fit snugly around the teeth
Vivera® retainers from Invisalign® are transparent mouth trays inconspicuously worn in the same way as a clear teeth aligners and can be taken out of the mouth very easily
Fixed retainers are made of smooth metal or wire and bonded to the back of the teeth in one or both arches. These retainers can only be removed by our orthodontists.
Reviews
"My initial appointment and cleaning went great. The staff , hygienist's, and doctors's were very pleasant and answered all the questions I had. The cleaning was the most in depth cleaning I've ever received , and the doctor took her time to sand down an old filling without any extra charge outside of the cleaning. I was made aware of many "little" things about my teeth and gums that I was not aware of before and there was no push from any staff to get extra work done that wasn't needed.  The office , waiting room, and rooms in the back were very well kept and comfortable. Located in a very nice neighborhood. I would absolutely recommend to anyone looking for a dentist!"
- R.V. /
Yelp /
Mar 06, 2020
"I never stay at a dentist for long due to anxiety with me and my daughter! I wanted to check out Grove Dental after I saw they had sedation therapy. AfteR having my first consult I  don't even think I'll need it because they made me feel so comfortable! I'm gonna love it her!!"
- J.H. /
Yelp /
Mar 05, 2020
"I really like the the way all of you handled me."
- L.H. /
Google /
Mar 05, 2020
"Once again i was nervous. I broke a filling. I KNOW BETTER. ITS GROVE DENTAL!!! Painless. Courteous. Explanatory. On time. Honest to God friendly and concerned about your fears and questions. Arrived 4:30. Examined. Discussed my options. I chose a crown. Staff came in to explain what insurance pays and what i pay. Got a wonderful topical prior to novocane stick. No pain. Took out old filling. Got temp crown shaped and put on. Out the door at 5:45. It doesnt get better than that. Try Grove for a cleaning. Start slow. You wont be sorry. If youre over 50, this is not like the horror days when we were kids. Thank You!!! Anne"
- A.P. /
Facebook /
Feb 26, 2020
"The staff are always very friendly and pleasant. I've had 2 root canals done here and had no problems during or after the procedures. I recommend them to my friends and family without hesitation."
- N.P. /
Google /
Feb 24, 2020
Previous
Next
Who Should Wear a Retainer?
A retainer is recommended for all patients after they finish the active phase (tooth movement through braces) of orthodontic treatment. Even though your teeth are set in their correct position, a retainer will help to hold them in place within the jaw while the remainder of your mouth adapts. In some instances, an orthodontic retainer may be ideal for younger patients to hold the teeth in place until the rest of their permanent teeth erupt and their jawbone develops.
When your braces are removed from your teeth, you can start your retainer process. Our orthodontists can help you determine if a removable or fixed retainer is ideal for your needs. We will take an impression of your mouth and send it to a dental lab. Once your retainer arrives back at our office, approximately 1 – 2 weeks later, we will schedule an office visit to have your retainer fitted. At this appointment, our team will bond your fixed retainer in place or will ensure that your removable retainer fits comfortably before sending you home. Instructions on when to wear your retainer, in addition to how to clean and store it, will be provided to you at that time.
Caring for Your Appliance
The length of time recommended for patients to wear a retainer after braces will vary. It is usually suggested that adolescents wear retainers until the jaw is done growing (generally in the early- to mid-20s). Adults may be advised to wear their retainers for at least a 12-month period. With good maintenance and regular exams, your retainer may last a very long time. Meanwhile, you should practice daily cleaning and securely keep your retainer if not in use. Please let us know right away if your retainer is damaged or lost. We will work quickly to have a new appliance made for you so that you do not have any interruption in retaining your straight smile.
Insurance Coverage for Retainers
Retainers may be included as part of your orthodontic therapy. During your initial consultation, our financial coordinator will review your insurance benefits and let you know if there may be any uncovered portion of your care. Grove Dental Group and Orthodontics is dedicated to making treatment accessible to all patients and accepts several payment methods, including interest-free financing.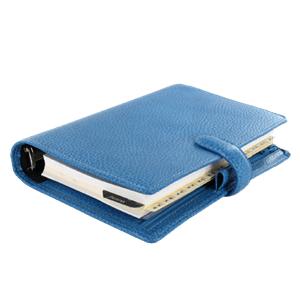 Maintain Your Results After Braces
Keep your teeth in their correct place following your orthodontic therapy with a removable or fixed retainer from Grove Dental Group and Orthodontics. Continuous use of a retainer may prevent the need for further orthodontic treatment down the road. Schedule an appointment with our orthodontic specialists at our offices located in Wyomissing and Reading, PA to find out more about the benefits of retainers.
Related Procedures