What Is Dental Malocclusion?
When the upper and lower teeth are not in proper alignment, the result can be damaging to your teeth, gums, jaw joints, and oral function. A bite analysis is performed to determine if bite misalignment or any degree of dental malocclusion is present and to understand how this may be impacting your smile and oral health. To complete an occlusal evaluation, our orthodontic specialists utilize state-of-the-art technology to evaluate the strength of your bite and determine how much force is exerted by each tooth. A dental malocclusion assessment can identify whether you have an underbite, overbite, or crossbite, or other orthodontic concerns and how these conditions may be impacting your overall health and function. To learn more about bite analysis and dental malocclusion, contact Grove Dental Group and Orthodontics in Wyomissing and Reading, PA to schedule a consultation.
Reviews
"My initial appointment and cleaning went great. The staff , hygienist's, and doctors's were very pleasant and answered all the questions I had. The cleaning was the most in depth cleaning I've ever received , and the doctor took her time to sand down an old filling without any extra charge outside of the cleaning. I was made aware of many "little" things about my teeth and gums that I was not aware of before and there was no push from any staff to get extra work done that wasn't needed.  The office , waiting room, and rooms in the back were very well kept and comfortable. Located in a very nice neighborhood. I would absolutely recommend to anyone looking for a dentist!"
- R.V. /
Yelp /
Mar 06, 2020
"I never stay at a dentist for long due to anxiety with me and my daughter! I wanted to check out Grove Dental after I saw they had sedation therapy. AfteR having my first consult I  don't even think I'll need it because they made me feel so comfortable! I'm gonna love it her!!"
- J.H. /
Yelp /
Mar 05, 2020
"I really like the the way all of you handled me."
- L.H. /
Google /
Mar 05, 2020
"Once again i was nervous. I broke a filling. I KNOW BETTER. ITS GROVE DENTAL!!! Painless. Courteous. Explanatory. On time. Honest to God friendly and concerned about your fears and questions. Arrived 4:30. Examined. Discussed my options. I chose a crown. Staff came in to explain what insurance pays and what i pay. Got a wonderful topical prior to novocane stick. No pain. Took out old filling. Got temp crown shaped and put on. Out the door at 5:45. It doesnt get better than that. Try Grove for a cleaning. Start slow. You wont be sorry. If youre over 50, this is not like the horror days when we were kids. Thank You!!! Anne"
- A.P. /
Facebook /
Feb 26, 2020
"The staff are always very friendly and pleasant. I've had 2 root canals done here and had no problems during or after the procedures. I recommend them to my friends and family without hesitation."
- N.P. /
Google /
Feb 24, 2020
Previous
Next
Candidates for a Bite Analysis
There are a number of symptoms that may indicate the presence of dental malocclusion and the need for a bite analysis. Some of the most typical symptoms and indications include chipped, cracked, crooked, or broken teeth, discomfort when you chew, persistent jaw aches or headaches, an inflamed or stiff jaw, and receding gums. In certain cases, a misaligned bite may result in teeth grinding, also called bruxism, which can cause further discomfort and damage to the oral environment. If not treated properly, a misaligned bite may cause future dental issues that can impair function or cause debilitating symptoms. Our caring team of orthodontists works with each patient to identify any dental occlusion concerns and recommend the treatment options best suited for individual needs.
The Diagnostic and Treatment Process
A bite analysis is commonly composed of digital x-rays, a 3D oral scan, a bite study, and a physical exam from our orthodontists. Your teeth, muscles, and jaw will also be evaluated to identify any underlying conditions that may be contributing to dental malocclusion. Once the concerns with your bite are identified, we can then curate the ideal approach for creating proper bite alignment and bringing harmony to your oral function and smile. An orthodontic treatment plan may also be combined with other types of therapy, such as night guards for bruxism or occlusal adjustments, if necessary.
Throughout the course of your care, it is important to keep up with good oral hygiene at home and attend routine dental cleanings and exams with our team at Grove Dental Group and Orthodontics. After your treatment is complete, please let our team know if your bite feels uneven or you have pain or discomfort in the jaw. Our orthodontists will monitor your results and may perform follow-up bite analysis services as needed. We strive for excellence and seek to deliver the best possible treatment results for our patients and their families. If it is recommended that you wear a retainer, we encourage you to adhere to any recommendations provided by our team to help maintain your oral health outcomes.
Insurance Coverage for Diagnostic Services
Insurance coverage for the diagnostic services used to evaluate dental malocclusion may vary by plan. Before beginning your bite analysis, our financial team will get in touch with your insurance provider to determine what may be insured and if there will be any out-of-pocket expenses. Grove Dental Group and Orthodontics works with a number of insurance plans and accepts a variety of payment options. To help make your treatment as affordable as possible, we can also help you apply for special interest-free financing.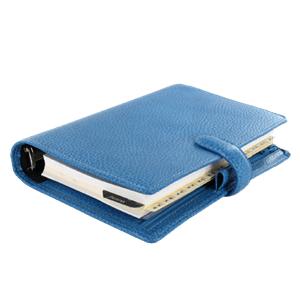 Bring Harmony to Your Oral Health
Bite misalignment can affect your oral health and function in a variety of ways. Our orthodontists use the latest in state-of-the-art technologies to evaluate and diagnose dental malocclusion and provide a viable solution for care. To improve your bite, dental health, and bring harmony to your smile, contact Grove Dental Group and Orthodontics and schedule your visit at our Wyomissing or Reading, PA location.
Related Procedures