Wearing braces is often regarded as a rite of passage for many teenagers. By the time most adolescents have reached the 11 – 13 age bracket, they have lost their deciduous (baby) teeth and nearly all of their permanent (adult) teeth have erupted. This stage in life is often the best time to treat orthodontic issues, like gaps between teeth, bite misalignment, crowding, and other concerns, to enhance their oral function and create an attractive smile. At Grove Dental Group and Orthodontics, our team of orthodontic specialists routinely provides braces for teens, along with other types of orthodontic processes. Whether your teen is interested in Invisalign or traditional braces or has other types of needs, we can customize a treatment plan to optimize their oral health and smile. Our orthodontists are proud to serve the Wyomissing and Reading, PA community with full-service orthodontic care.
Reviews
"My initial appointment and cleaning went great. The staff , hygienist's, and doctors's were very pleasant and answered all the questions I had. The cleaning was the most in depth cleaning I've ever received , and the doctor took her time to sand down an old filling without any extra charge outside of the cleaning. I was made aware of many "little" things about my teeth and gums that I was not aware of before and there was no push from any staff to get extra work done that wasn't needed.  The office , waiting room, and rooms in the back were very well kept and comfortable. Located in a very nice neighborhood. I would absolutely recommend to anyone looking for a dentist!"
- R.V. /
Yelp /
Mar 06, 2020
"I never stay at a dentist for long due to anxiety with me and my daughter! I wanted to check out Grove Dental after I saw they had sedation therapy. AfteR having my first consult I  don't even think I'll need it because they made me feel so comfortable! I'm gonna love it her!!"
- J.H. /
Yelp /
Mar 05, 2020
"I really like the the way all of you handled me."
- L.H. /
Google /
Mar 05, 2020
"Once again i was nervous. I broke a filling. I KNOW BETTER. ITS GROVE DENTAL!!! Painless. Courteous. Explanatory. On time. Honest to God friendly and concerned about your fears and questions. Arrived 4:30. Examined. Discussed my options. I chose a crown. Staff came in to explain what insurance pays and what i pay. Got a wonderful topical prior to novocane stick. No pain. Took out old filling. Got temp crown shaped and put on. Out the door at 5:45. It doesnt get better than that. Try Grove for a cleaning. Start slow. You wont be sorry. If youre over 50, this is not like the horror days when we were kids. Thank You!!! Anne"
- A.P. /
Facebook /
Feb 26, 2020
"The staff are always very friendly and pleasant. I've had 2 root canals done here and had no problems during or after the procedures. I recommend them to my friends and family without hesitation."
- N.P. /
Google /
Feb 24, 2020
Previous
Next
Is Your Teen a Candidate for Braces?
Your teen may be a good candidate for adolescent orthodontic treatment if they are around the ages of 11 – 13, have lost all of their baby teeth, and are showing signs of orthodontic issues. These concerns may include improper spacing between teeth (such as crowding or gaps), delayed tooth eruption, a misaligned bite (crossbite, overbite, or underbite), open bite (teeth do not touch in the front), tipped or rotated teeth, or overjet (protruded teeth). At times, we may monitor your teen's orthodontic condition until the timing is right to begin treatment.
Types of Treatments for Teens
During your teen's orthodontic consultation, our team will take digital x-rays, photos, and 3D scans of their mouth. We use this information, along with our clinical findings, to evaluate your teen's teeth and jaw and properly plan for orthodontic treatment, if necessary. Together, we can then help you determine the best type of care to address your son or daughter's needs. Our specialists offer a range of orthodontic services, including:
Traditional braces: A common approach to care that guides teeth into their proper position through a system of metal or ceramic brackets and archwires
Invisalign Teen: A treatment approach that gradually aligns the teeth and corrects bite issues through a series of removable clear aligner mouth trays
Other orthodontic appliances: In certain instances, retainers, expanders, space maintainers, and headgear may be incorporated into care to provide optimal treatment outcomes.
Throughout the course of your teen's orthodontic care, they will likely need to visit our office on a periodic basis so that we can make any necessary adjustments (such as to change archwires) and monitor their treatment progress. The time spent wearing braces or other appliances will vary according to individual needs but may last between 1 – 3 years. Keeping up with excellent oral hygiene at home each day and routine dental cleanings at Grove Dental Group and Orthodontics is critical to your son or daughter's oral health and end results. We will demonstrate the best techniques to use when brushing and flossing and may recommend additional products to aid in keeping their teeth and ortho appliances as clean as possible. Once your teen's braces are removed and active ortho treatment is complete, we will likely have them wear a retainer to maintain results while the jaw stabilizes.
Does Insurance Cover Braces for Teens?
Many dental insurance plans offer some coverage toward adolescent orthodontic treatment. Before moving forward with your teen's care, our treatment coordinator will review your individual benefits and inform you of any uncovered portion. To help make braces for teens as affordable as possible, Grove Dental Group and Orthodontics accepts several forms of payment, including convenient interest-free financing options through Wells Fargo and CareCredit.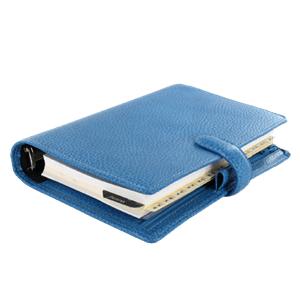 Help Your Teen Achieve a Straight, Healthy Smile
The adolescent years are often a good time to treat orthodontic concerns and help your teen achieve a straight, healthy, and confident smile. Our team of orthodontic specialists has vast experience in addressing the needs of patients in this age group and is pleased to offer full-service orthodontics from our conveniently located, state-of-the-art practice. If you are in the Wyomissing or Reading, PA area, contact Grove Dental Group and Orthodontics today to learn more about braces for teens!
Related Procedures
Related Posts