The TMJ (temporomandibular joint) is the area where your lower jaw connects to each side of your skull and enables you to open your jaw smoothly. Sometimes the joint or surrounding tissues become injured or overworked, causing a debilitating condition known as temporomandibular joint disorder or dysfunction (TMD). If you are experiencing pain or hearing sounds when you move your jaw, schedule an appointment with our highly trained general dentists to see if TMD is impacting your jaw. At Grove Dental Group and Orthodontics in Wyomissing and Reading, PA, we can carefully assess and treat TMJ issues to ease pain and enhance jaw function. While treatment will be based on the cause of your TMD and specific condition, we may recommend night guard therapy, bite adjustments, orthodontics, or other types of solutions. Talk with our team today to schedule your visit and find the relief you need from TMJ-related jaw pain.
Reviews
"My initial appointment and cleaning went great. The staff , hygienist's, and doctors's were very pleasant and answered all the questions I had. The cleaning was the most in depth cleaning I've ever received , and the doctor took her time to sand down an old filling without any extra charge outside of the cleaning. I was made aware of many "little" things about my teeth and gums that I was not aware of before and there was no push from any staff to get extra work done that wasn't needed.  The office , waiting room, and rooms in the back were very well kept and comfortable. Located in a very nice neighborhood. I would absolutely recommend to anyone looking for a dentist!"
- R.V. /
Yelp /
Mar 06, 2020
"I never stay at a dentist for long due to anxiety with me and my daughter! I wanted to check out Grove Dental after I saw they had sedation therapy. AfteR having my first consult I  don't even think I'll need it because they made me feel so comfortable! I'm gonna love it her!!"
- J.H. /
Yelp /
Mar 05, 2020
"I really like the the way all of you handled me."
- L.H. /
Google /
Mar 05, 2020
"Once again i was nervous. I broke a filling. I KNOW BETTER. ITS GROVE DENTAL!!! Painless. Courteous. Explanatory. On time. Honest to God friendly and concerned about your fears and questions. Arrived 4:30. Examined. Discussed my options. I chose a crown. Staff came in to explain what insurance pays and what i pay. Got a wonderful topical prior to novocane stick. No pain. Took out old filling. Got temp crown shaped and put on. Out the door at 5:45. It doesnt get better than that. Try Grove for a cleaning. Start slow. You wont be sorry. If youre over 50, this is not like the horror days when we were kids. Thank You!!! Anne"
- A.P. /
Facebook /
Feb 26, 2020
"The staff are always very friendly and pleasant. I've had 2 root canals done here and had no problems during or after the procedures. I recommend them to my friends and family without hesitation."
- N.P. /
Google /
Feb 24, 2020
Previous
Next
Best Candidates for TMJ Treatment
Temporomandibular joint disorder may be brought on by an injury to the jaw, years of jaw clenching and teeth grinding (bruxism), dental malocclusion (misalignment of the teeth), or other factors. Medical conditions that can result in TMD include arthritis or a tumor in the TMJ. Sometimes the cause of TMD is unclear, but if you are having signs and symptoms, our team can help you find a viable treatment solution. The most typical symptoms of TMD are pain or tenderness in the temporomandibular joint, spasms in your facial muscles, feeling as if your jaw is stiff or stuck, and headaches that start in front of your ears. Signs of a TMJ problem often include popping, cracking, or clicking whenever you open your jaw, difficulty when biting or chewing, and limited jaw opening. You may be a candidate for TMJ treatment if you are experiencing any of these signs or symptoms.
Treatment Options for TMD
To diagnose a temporomandibular disorder, our dentists will carefully listen and understand your concerns. During the examination, we will evaluate the movement of your jaw and look for signs of teeth grinding, jaw clenching, and misalignment of your teeth and then palpate the jaw and lower face for any tenderness and inflammation. Depending on your needs, we may take digital images of your lower head or recommend an analysis of your bite to search for underlying factors that may determine your treatment approach. After we have fully examined your condition, we will customize treatment recommendations to help provide relief and protect your oral structures. TMD treatment may include a custom-made night guard to protect the teeth and jaw at night, adjusting the biting surfaces of the teeth to create a more even interface, teeth straightening with orthodontics, or restorative dentistry (crowns, fillings, or other restorations).
Along with procedures to address the root cause of your temporomandibular joint dysfunction, our team may recommend palliative ways to relieve pain and other discomforts on your own. This may include a liquid or soft food diet, avoiding ice or chewing gum, heat packs and cold compresses on your jaw, and relaxation techniques. We may also suggest exercises to strengthen your jaw or prescribe medicine to relax your facial muscles (and to relieve pain, nervousness, or inflammation). We recommend that you continue to attend follow-up visits at Grove Dental Group and Orthodontics as needed so that we can monitor the results of your TMJ treatment and help maintain jaw joint health.
Insurance Coverage for TMJ Therapy
Dental insurance policies for diagnosing TMJ pain and treating temporomandibular joint dysfunction may vary so we will contact your provider to learn about your individual benefits. If you do not carry insurance or if a portion of your care remains uncovered, our team can help you select a convenient payment solution to make your treatment affordable. Grove Dental Group and Orthodontics takes many payment methods, including flexible financing plans through Wells Fargo.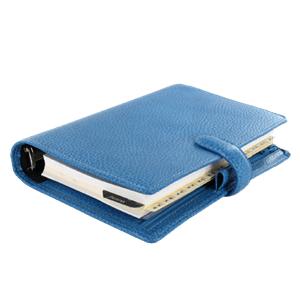 Find Relief From TMJ Pain
TMJ pain and other uncomfortable symptoms can make it difficult to eat, talk, and enjoy your day-to-day life. Since there are many potential causes, signs, and solutions for TMD, we encourage you to schedule a consultation with our expert dental team in our Wyomissing or Reading, PA practice locations. Our team will provide a thorough exam and discuss treatment options to meet your needs. Get in touch with Grove Dental Group and Orthodontics today to learn more and to schedule your visit.
Related Procedures