While our highly experienced general dentists make every attempt to conserve and preserve your natural teeth, there are instances in which a tooth or teeth may have to be taken out. Tooth extractions may be the optimal treatment for damaged or decayed teeth that are beyond repair, teeth affected by advanced bone loss (gum disease), impacted wisdom teeth, and stubborn baby teeth, among other scenarios. Whatever the reason for needing a tooth extraction, our compassionate, experienced general dentists at Grove Dental Group and Orthodontics will provide you with the best possible care. Our Wyomissing and Reading, PA offices offer sedation techniques, including nitrous oxide and oral-conscious sedation, to help keep you comfortable throughout your treatment. Contact our team today to learn more about how tooth extractions may be the ideal option for improving your oral health.
Reviews
"My initial appointment and cleaning went great. The staff , hygienist's, and doctors's were very pleasant and answered all the questions I had. The cleaning was the most in depth cleaning I've ever received , and the doctor took her time to sand down an old filling without any extra charge outside of the cleaning. I was made aware of many "little" things about my teeth and gums that I was not aware of before and there was no push from any staff to get extra work done that wasn't needed.  The office , waiting room, and rooms in the back were very well kept and comfortable. Located in a very nice neighborhood. I would absolutely recommend to anyone looking for a dentist!"
- R.V. /
Yelp /
Mar 06, 2020
"I never stay at a dentist for long due to anxiety with me and my daughter! I wanted to check out Grove Dental after I saw they had sedation therapy. AfteR having my first consult I  don't even think I'll need it because they made me feel so comfortable! I'm gonna love it her!!"
- J.H. /
Yelp /
Mar 05, 2020
"I really like the the way all of you handled me."
- L.H. /
Google /
Mar 05, 2020
"Once again i was nervous. I broke a filling. I KNOW BETTER. ITS GROVE DENTAL!!! Painless. Courteous. Explanatory. On time. Honest to God friendly and concerned about your fears and questions. Arrived 4:30. Examined. Discussed my options. I chose a crown. Staff came in to explain what insurance pays and what i pay. Got a wonderful topical prior to novocane stick. No pain. Took out old filling. Got temp crown shaped and put on. Out the door at 5:45. It doesnt get better than that. Try Grove for a cleaning. Start slow. You wont be sorry. If youre over 50, this is not like the horror days when we were kids. Thank You!!! Anne"
- A.P. /
Facebook /
Feb 26, 2020
"The staff are always very friendly and pleasant. I've had 2 root canals done here and had no problems during or after the procedures. I recommend them to my friends and family without hesitation."
- N.P. /
Google /
Feb 24, 2020
Previous
Next
When Is an Extraction Necessary?
If your tooth has been damaged or broken from decay, our team will make every effort to repair it using a crown or filling. We may even perform root canal therapy to save an infected tooth. However, in some cases, a tooth may be too damaged and may need to be removed to prevent the infection from spreading — and also to conserve the health of the rest of the teeth. Tooth extractions may also be needed to remove an impacted tooth or teeth that cannot erupt properly into the mouth. This often includes the third molars, popularly called wisdom teeth, which often begin the eruption process around the ages of 17 – 21. In older children, baby teeth that have not fallen out naturally might have to be taken out so they do not obstruct the permanent teeth. Extractions may also be recommended before beginning orthodontic treatment to make room to help facilitate the tooth alignment process. If you require the extraction of a functional tooth, our dental team can also discuss effective options for replacing missing teeth.
What To Expect During Treatment
Extractions are performed in our office using local anesthesia to numb the area around the tooth being treated. To further enhance comfort, a sedation technique might be administered to help minimize any dental anxiety. We may begin with a special device known as an elevator, which helps loosen and lift the tooth away from the bone. A pair of forceps will then be used to gently remove the tooth from the socket. In some cases, we may need to make small incisions in the gums to better access the tooth. If necessary, the tooth might be sectioned into smaller pieces so it can be removed more easily. Once the tooth is removed, a few sutures may be placed to protect the area as it heals.
Recovery Following Extraction
Depending on the anesthesia used throughout your extraction, you may need to have a responsible adult drive you home. While your mouth heals, you should avoid smoking, using straws, and spitting. Your recovery will vary, depending on the complexity of your dental extraction; however, most patients choose to eat soft, room-temperature food for at least a few days after the extraction. Our clinical staff will talk to you regarding what to expect as you recover and how to care for your mouth as you heal. Over-the-counter pain medications and cold compresses can help you manage any discomfort in the first few days following your tooth extraction. In some cases, our dentists may provide a prescription for pain medicine and/or antibiotics, which should be taken as directed. In addition to any recommended follow-up visits, it is important to schedule appointments at Grove Dental Group and Orthodontics for dental checkups and cleanings so we can monitor your oral health following an extraction. Once you are fully healed, we can then move forward with replacing your extracted tooth, if necessary.
Insurance Coverage for Extractions
Depending on your individual plan, tooth extraction may be covered in part by dental insurance. Before your extraction visit, we will contact your insurance carrier to review your policy and estimate any out-of-pocket expenses. Grove Dental Group and Orthodontics is a provider for many major insurance plans and accepts a wide range of payment methods, including low-cost financing. Our team will work with you to help you choose the option that best meets your needs to help your family enjoy happy, healthy smiles.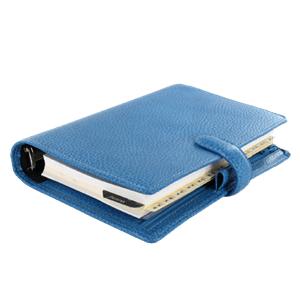 Experienced Care for Your Family
Our general dentists are proud to enhance the smiles of Wyomissing and Reading, PA patients with personalized, experienced care, even when it means removing a tooth. In some cases, extracting infected, damaged, impacted, or otherwise irreparable teeth is the ideal solution for bringing harmony to your health and smile. If you or a loved one has tooth extraction needs, schedule a consultation at Grove Dental Group and Orthodontics today and learn more about our high commitment to patient care.
Related Procedures
Related Posts