The Benefits of Fluoride Treatments
The significance of fluoride in improving dental health as a cavity prevention method has been acknowledged by the American Dental Association (ADA), the World Health Organization (WHO), the American Medical Association (AMA), and other professional groups. Municipalities that add fluoride to their water supply generally have fewer problems with cavities (tooth decay) among community members. A mineral naturally found in some foods, fluoride helps to strengthen bone tissues and tooth structures. Fluoride treatments may be recommended by our experienced general dentists to help reduce the risk of cavities in children as they develop and adults who are more prone to developing cavities. Learn more about the benefits of fluoride treatments during your routine dental cleaning visits at Grove Dental Group and Orthodontics in Wyomissing and Reading, PA.
Reviews
"My initial appointment and cleaning went great. The staff , hygienist's, and doctors's were very pleasant and answered all the questions I had. The cleaning was the most in depth cleaning I've ever received , and the doctor took her time to sand down an old filling without any extra charge outside of the cleaning. I was made aware of many "little" things about my teeth and gums that I was not aware of before and there was no push from any staff to get extra work done that wasn't needed.  The office , waiting room, and rooms in the back were very well kept and comfortable. Located in a very nice neighborhood. I would absolutely recommend to anyone looking for a dentist!"
- R.V. /
Yelp /
Mar 06, 2020
"I never stay at a dentist for long due to anxiety with me and my daughter! I wanted to check out Grove Dental after I saw they had sedation therapy. AfteR having my first consult I  don't even think I'll need it because they made me feel so comfortable! I'm gonna love it her!!"
- J.H. /
Yelp /
Mar 05, 2020
"I really like the the way all of you handled me."
- L.H. /
Google /
Mar 05, 2020
"Once again i was nervous. I broke a filling. I KNOW BETTER. ITS GROVE DENTAL!!! Painless. Courteous. Explanatory. On time. Honest to God friendly and concerned about your fears and questions. Arrived 4:30. Examined. Discussed my options. I chose a crown. Staff came in to explain what insurance pays and what i pay. Got a wonderful topical prior to novocane stick. No pain. Took out old filling. Got temp crown shaped and put on. Out the door at 5:45. It doesnt get better than that. Try Grove for a cleaning. Start slow. You wont be sorry. If youre over 50, this is not like the horror days when we were kids. Thank You!!! Anne"
- A.P. /
Facebook /
Feb 26, 2020
"The staff are always very friendly and pleasant. I've had 2 root canals done here and had no problems during or after the procedures. I recommend them to my friends and family without hesitation."
- N.P. /
Google /
Feb 24, 2020
Previous
Next
Ideal Candidates for Fluoride
Professional fluoride treatments may be administered to all patients, though they are typically given to younger patients who have developing teeth or individuals who may be at a higher risk of developing cavities. Our dental experts may also recommend fluoride treatments for adult patients who do not have fluoride in their drinking water or have a history of tooth decay. Grove Dental Group and Orthodontics offers different fluoride formulas to address specific concerns. We also offer a choice of flavors to make treatments easier for both younger and older patients.
Fluoride treatments are generally performed every six months after a dental cleaning. As soon as you or your child select your choice of flavor, a member of our clinical team will begin to prepare the treatment as either a gel, foam, or paint-on fluoride varnish. The treatment may be kept on the teeth for 1 – 4 minutes so the fluoride can penetrate the enamel before it can be spit out. We will use suction to help remove any excess fluoride after the procedure since you will not be able to rinse out your mouth, drink, or eat for at least 30 minutes after.
After a Fluoride Treatment
Stomach problems can occur if any fluoride is swallowed accidentally; however, this should diminish within 24 hours following treatment. In certain cases, one of our dentists may provide a prescription for fluoride supplements to be used at home. Since fluoride can be toxic in large doses, it is very important to monitor their use and prevent children from accessing supplements. Professional fluoride treatments help to strengthen the enamel, but it is still essential to maintain a regular oral care routine at home, including brushing with a fluoridated toothpaste with fluoride and flossing each day. During your family's routine dental exam and cleaning visits at Grove Dental Group and Orthodontics, we will continue to reassess the need for fluoride treatments.
Insurance Coverage for Fluoride
Many dental insurance companies cover professional fluoride treatments for younger patients, but treatments for adults may not always be covered. We work to help you get the most coverage through your insurance company before calculating any out-of-pocket expenses. If you do not have dental insurance, Grove Dental Group and Orthodontics accepts several easy payment methods and can help you apply for special financing to make your family's dental visits even more affordable.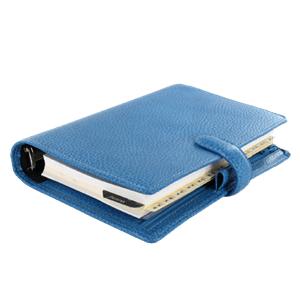 Ensure your family has healthy, strong teeth with professional fluoride treatments at Grove Dental Group and Orthodontics. Our experienced general dentists recommend professional fluoride treatments for younger patients and adults who are at risk for tooth decay. Contact our offices in Wyomissing and Reading, PA to schedule a dental cleaning and exam with a fluoride treatment or to learn more about our preventive care solutions.
Related Procedures
Related Post