What Is Family Dentistry?
Family dentistry focuses on improving oral health at every stage in life through preventive and restorative treatments, pediatric dentistry, and even geriatric care. At Grove Dental Group and Orthodontics, we understand the varying needs of our patients and offer high-quality family dental care to individuals of all ages, including infants, young children, teenagers, adults, women who are pregnant, as well as seniors. Our caring team of general dentists and orthodontists is pleased to provide a variety of general, cosmetic, restorative, and orthodontic procedures for Wyomissing and Reading, PA patients and their loved ones. As a comprehensive practice, we bring the ultimate in convenience and care by offering full-service treatment, all under one roof. Contact our office today to schedule an appointment for every member of your family!
Reviews
"My initial appointment and cleaning went great. The staff , hygienist's, and doctors's were very pleasant and answered all the questions I had. The cleaning was the most in depth cleaning I've ever received , and the doctor took her time to sand down an old filling without any extra charge outside of the cleaning. I was made aware of many "little" things about my teeth and gums that I was not aware of before and there was no push from any staff to get extra work done that wasn't needed.  The office , waiting room, and rooms in the back were very well kept and comfortable. Located in a very nice neighborhood. I would absolutely recommend to anyone looking for a dentist!"
- R.V. /
Yelp /
Mar 06, 2020
"I never stay at a dentist for long due to anxiety with me and my daughter! I wanted to check out Grove Dental after I saw they had sedation therapy. AfteR having my first consult I  don't even think I'll need it because they made me feel so comfortable! I'm gonna love it her!!"
- J.H. /
Yelp /
Mar 05, 2020
"I really like the the way all of you handled me."
- L.H. /
Google /
Mar 05, 2020
"Once again i was nervous. I broke a filling. I KNOW BETTER. ITS GROVE DENTAL!!! Painless. Courteous. Explanatory. On time. Honest to God friendly and concerned about your fears and questions. Arrived 4:30. Examined. Discussed my options. I chose a crown. Staff came in to explain what insurance pays and what i pay. Got a wonderful topical prior to novocane stick. No pain. Took out old filling. Got temp crown shaped and put on. Out the door at 5:45. It doesnt get better than that. Try Grove for a cleaning. Start slow. You wont be sorry. If youre over 50, this is not like the horror days when we were kids. Thank You!!! Anne"
- A.P. /
Facebook /
Feb 26, 2020
"The staff are always very friendly and pleasant. I've had 2 root canals done here and had no problems during or after the procedures. I recommend them to my friends and family without hesitation."
- N.P. /
Google /
Feb 24, 2020
Previous
Next
Who Is a Candidate for Family Dental Care?
It is recommended by the American Academy of Pediatric Dentistry (AAPD) that babies visit the dentist shortly after the first tooth erupts, which is generally between 6 – 12 months of age. Children can develop cavities early in life, which makes it vital for your children to receive preventive family dental care and if needed, treatment. After the initial visit, we recommend that children and every member of your family visit Grove Dental Group and Orthodontics at least twice a year for routine dental cleaning and check-up visits. Patients of every age are encouraged to visit our team in between preventive dentistry visits if they have any pain, discomfort, or problems in their teeth, gums, or jaw. When a dental problem is diagnosed early, there are often less invasive treatment options available that can minimize time spent in the dental chair and save your family money in the long run. As a comprehensive practice, Grove Dental Group and Orthodontics also offers emergency dentistry and is here to address any urgent needs for your family when you need us most.
What to Expect During Dental Visits
Family dentistry visits at Grove Dental Group and Orthodontics are fun, comfortable, and convenient. Most preventive care appointments for your family will consist of a dental exam and cleaning. Other preventive procedures, such as fluoride treatments and sealants, may also be suggested for younger patients and other family members to help protect against the development of tooth decay (cavities). Additional treatments will only be recommended if needed, such as if cavities, misaligned teeth, periodontal (gum) disease, or other dental concerns are detected during your exam. At each dental exam visit, we thoroughly evaluate the teeth, jaw, and gums to check for any concerns, discuss options for treatment, and suggest methods to help prevent future problems. Our team will also take time to listen to any dental concerns or aesthetic goals you may have for your smile.
After Each Family Dental Appointment
Before receiving a dental procedure, our dentists will explain the treatment options and methods best for you or your family. Together, we can then determine the best approach for restoring oral health and maintain bright, happy smiles that last. After every dental visit, our knowledgeable team will help you develop a unique care plan to improve your family's oral health. A key element is following a proper home oral hygiene regimen, which includes daily brushing and flossing. We will also show you proper flossing and brushing techniques or recommend products to target any specific oral health needs you may have. Routine visits to Grove Dental Group and Orthodontics will also allow us to help you manage your family's dental health and catch minor concerns before they become larger dental issues.
Insurance Coverage for Dental Visits
While many general dental services are typically covered by most dental insurance plans, our team will contact your insurance company and estimate any covered or uncovered portions. Grove Dental Group and Orthodontics accepts several forms of payment to help you keep your family's smiles healthy without financial concerns. Ask our team for information on low-interest medical financing or our in-house savings program to make your oral healthcare even more affordable.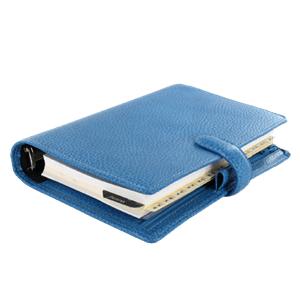 At any age or stage of life, it is important to care for your smile and take preventive measures against oral conditions. We strive to make dental visits pleasant experiences at Grove Dental Group and Orthodontics, helping your whole family to have beautiful, healthy smiles now and in the future. To get more information about our treatments or to make an appointment, contact one of our Wyomissing and Reading, PA area locations. Enjoy peace of mind by partnering with a team that will always place your family's smiles first.
Related Procedures
Related Posts