About Emergency Dentistry
Injuries and accidents happen to patients of all ages, which is why the experienced general dentists at Grove Dental Group and Orthodontics offer emergency dental care to Wyomissing and Reading, PA families. In an emergency situation, it is important to have a trusted team you can turn to for quick, efficient care when you or your loved ones need it most. Though we treat all types of dental emergencies, some of those we most commonly see include broken and knocked-out teeth, loose restorations, and tooth pain. While you may or may not feel discomfort, it is important to have your mouth assessed by an emergency dentist following any type of injury or oral damage. At Grove Dental Group and Orthodontics, we always make dental emergencies a priority and offer same-day visits, extended hours, and weekend availability, even if you are not yet a patient of record. We also build time into our schedule each day so that we can accommodate urgent dental care needs as quickly as possible. Please contact us right away if you are in need of emergency dental care.
Reviews
"My initial appointment and cleaning went great. The staff , hygienist's, and doctors's were very pleasant and answered all the questions I had. The cleaning was the most in depth cleaning I've ever received , and the doctor took her time to sand down an old filling without any extra charge outside of the cleaning. I was made aware of many "little" things about my teeth and gums that I was not aware of before and there was no push from any staff to get extra work done that wasn't needed.  The office , waiting room, and rooms in the back were very well kept and comfortable. Located in a very nice neighborhood. I would absolutely recommend to anyone looking for a dentist!"
- R.V. /
Yelp /
Mar 06, 2020
"I never stay at a dentist for long due to anxiety with me and my daughter! I wanted to check out Grove Dental after I saw they had sedation therapy. AfteR having my first consult I  don't even think I'll need it because they made me feel so comfortable! I'm gonna love it her!!"
- J.H. /
Yelp /
Mar 05, 2020
"I really like the the way all of you handled me."
- L.H. /
Google /
Mar 05, 2020
"Once again i was nervous. I broke a filling. I KNOW BETTER. ITS GROVE DENTAL!!! Painless. Courteous. Explanatory. On time. Honest to God friendly and concerned about your fears and questions. Arrived 4:30. Examined. Discussed my options. I chose a crown. Staff came in to explain what insurance pays and what i pay. Got a wonderful topical prior to novocane stick. No pain. Took out old filling. Got temp crown shaped and put on. Out the door at 5:45. It doesnt get better than that. Try Grove for a cleaning. Start slow. You wont be sorry. If youre over 50, this is not like the horror days when we were kids. Thank You!!! Anne"
- A.P. /
Facebook /
Feb 26, 2020
"The staff are always very friendly and pleasant. I've had 2 root canals done here and had no problems during or after the procedures. I recommend them to my friends and family without hesitation."
- N.P. /
Google /
Feb 24, 2020
Previous
Next
When to Visit an Emergency Dentist
Dental emergencies can result from biting into hard or tough foods, accidents during sports, a tooth infection, a blunt-force injury to the mouth or jaw, or other causes. Certain types of dental emergencies require immediate care, such as a knocked-out (avulsed) or dislodged (extruded) tooth. Urgent dental care may also be necessary if a crown, filling or other restoration becomes loose or falls out, you have tooth pain, or you have a cracked or broken tooth. In some circumstances, you may be unaware of how quickly you should visit an emergency dentist (such as for an injury that does not cause bleeding or pain or a chip in a tooth). Whenever you or a family member experiences an injury to the mouth or jaw, it is important to contact our team right away. Our experienced and caring staff can help you decide when to come in, suggest methods to reduce any pain, and inform you of how to store your tooth or restoration until you arrive. Even smaller injuries can lead to larger issues if not handled right away; therefore, it is always best to err on the side of caution and contact our offices immediately.
What To Expect During Your Visit
Since each dental emergency is unique, our team will personalize your care to best meet your needs. One of our emergency dentists will carefully evaluate your condition to assess your injury or concern. Digital x-rays may be taken so that we may fully understand the extent of your emergency and provide the highest level of care in restoring your oral health. We will then speak with you about options for care and create your treatment plan. Through our primary goal will be to improve your comfort, we will strive to complete your care within a single visit. In some scenarios, our dentists may bring you in for a follow-up appointment to address any further needs.
After Your Emergency Visit
At the end of your emergency visit, our dental experts will provide instructions to help you recover following your treatment at Grove Dental Group and Orthodontics. We may write you a prescription for antibiotics or pain medication, which will need to be used as directed. Our staff will also help you schedule any follow-up appointments, if necessary. Tips on preventing dental emergencies in the future may also be discussed, such as wearing an athletic mouth guard when playing sports. Adhering to a good oral hygiene routine at home with flossing and brushing can help keep your teeth and gums strong and healthy. During your routine dental checkups at Grove Dental Group and Orthodontics, our general dentists will continue to monitor your recovery progress and overall oral health.
Insurance Coverage for Emergency Visits
We are pleased to be a provider for a number of major dental insurance companies. If you have emergency dental needs, a member of our business team will review your plan and provide you with an estimate of personal costs for any recommended treatment. Grove Dental Group and Orthodontics accepts multiple payment methods and can help you apply for medical financing to cover any uninsured portion of your care. Please do not delay treating a dental emergency because of concerns over cost, as waiting may lead to larger and more expensive treatment needs.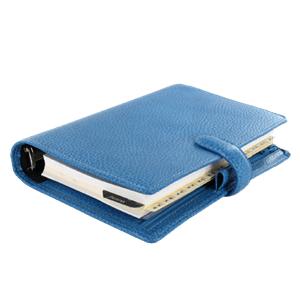 When you have tooth pain, an oral injury, or other emergency needs, contact Grove Dental Group and Orthodontics for urgent dental care. Our trained and compassionate team will help ease your discomfort and get you back to oral health as quickly and efficiently as possible. For same-day, after hours, or weekend emergency dental needs, contact our friendly Wyomissing or Reading, PA practice right away. Even if you are not a patient of record, we are pleased to be a source of efficient, timely dental care for you and your family.
Related Procedures
Related Post