Our team at Grove Dental Group and Orthodontics continually strives to bring the highest standard of care to Wyomissing and Reading, PA patients of all ages. To do so, we invest in the latest dental technologies proven to enhance the quality of care, expected outcomes, and improve the overall patient experience. Some of the advanced technologies we currently use include low-radiation digital x-rays, 3D oral imaging for digital impressions, and the DIAGNOdent™ Pen laser cavity detector. By utilizing these diagnostic tools, our general dentists can often detect and treat oral conditions earlier and with a more conservative approach. Learn more about how dental technologies are incorporated into excellence in patient care by scheduling a visit at one of our state-of-the-art practice locations today.
Types of Dental Technology
Digital x-rays: X-rays are an important part of a dental exam. We proudly use digital x-ray technology, which requires much less radiation than traditional films to examine internal portions of your teeth and jaw or areas not visible to the naked eye. Digital x-rays are taken through a small sensor that immediately transmits the images to our software system. These crisp, clear images can then be magnified to enhance our diagnostic abilities. Digital x-rays offer a more comfortable, faster, and streamlined experience for our patients.
3D imaging: Used to take impressions of the mouth, 3D oral imaging is a more convenient, precise, and comfortable process for individuals of all ages. Our team uses an intraoral scanner to quickly capture detailed impressions of the upper and lower teeth and gums without the need for messy, goopy, or uncomfortable impression materials. These images can be easily shared with our partner dental labs and generate greater accuracy in the fabrication of crowns, bridges, retainers, and Invisalign aligners, among other appliances.
DIAGNOdent Pen (laser cavity detector): DIAGNOdent laser technology allows our team to identify signs of tooth decay (cavities) in the earliest stage. Employed through a pen-like handpiece that is passed over each tooth, the DIAGNOdent cavity detector measures the fluorescence in a tooth produced by decay-causing bacteria, which is displayed on a number scale. Higher numbers often equate to the presence of decay within the tooth structure. With this technology, our dentists can often offer a more conservative approach to restoring oral health.
Reviews
"My initial appointment and cleaning went great. The staff , hygienist's, and doctors's were very pleasant and answered all the questions I had. The cleaning was the most in depth cleaning I've ever received , and the doctor took her time to sand down an old filling without any extra charge outside of the cleaning. I was made aware of many "little" things about my teeth and gums that I was not aware of before and there was no push from any staff to get extra work done that wasn't needed.  The office , waiting room, and rooms in the back were very well kept and comfortable. Located in a very nice neighborhood. I would absolutely recommend to anyone looking for a dentist!"
- R.V. /
Yelp /
Mar 06, 2020
"I never stay at a dentist for long due to anxiety with me and my daughter! I wanted to check out Grove Dental after I saw they had sedation therapy. AfteR having my first consult I  don't even think I'll need it because they made me feel so comfortable! I'm gonna love it her!!"
- J.H. /
Yelp /
Mar 05, 2020
"I really like the the way all of you handled me."
- L.H. /
Google /
Mar 05, 2020
"Once again i was nervous. I broke a filling. I KNOW BETTER. ITS GROVE DENTAL!!! Painless. Courteous. Explanatory. On time. Honest to God friendly and concerned about your fears and questions. Arrived 4:30. Examined. Discussed my options. I chose a crown. Staff came in to explain what insurance pays and what i pay. Got a wonderful topical prior to novocane stick. No pain. Took out old filling. Got temp crown shaped and put on. Out the door at 5:45. It doesnt get better than that. Try Grove for a cleaning. Start slow. You wont be sorry. If youre over 50, this is not like the horror days when we were kids. Thank You!!! Anne"
- A.P. /
Facebook /
Feb 26, 2020
"The staff are always very friendly and pleasant. I've had 2 root canals done here and had no problems during or after the procedures. I recommend them to my friends and family without hesitation."
- N.P. /
Google /
Feb 24, 2020
Previous
Next
Ideal Candidates for Technology
Patients of all ages may be good candidates for the safe, noninvasive dental technologies utilized at Grove Dental Group and Orthodontics. In many cases, these services increase comfort for our patients when compared with their traditional counterparts. While dental x-rays are generally taken as a preventive to screen for oral concerns, they may also be necessary on an as-needed basis to evaluate oral damage, pain, or other concerns. Our team may utilize 3D imaging to take impressions for a range of procedures, including crowns, bridges, and dental implants, as well as for orthodontic retainers, Invisalign treatment, and other needs. DIAGNOdent laser technology is generally used for all patients during routine dental exams to detect tooth decay as early as possible.
What to Expect During Care
Advanced technology is designed to improve comfort and efficiency during visits and increases our ability to help meet your treatment goals and expectations with greater accuracy. Our team of dentists and clinical staff will inform you and your family members of the process prior to beginning any of our diagnostic services. Depending on individual oral health needs, the procedures for taking digital x-rays, 3D impressions, and using the DIAGNOdent Pen for cavity detection generally only take a few minutes.
Frequency of Diagnostic Services
Each of our dental technologies is utilized as needed on an individual basis. While we typically take digital x-rays yearly during routine check-up visits, our dentists may also recommend x-rays to evaluate acute dental needs, such as if you have pain or trauma. Digital impressions are shared with our lab and used to fabricate oral appliances. The DIAGNOdent Pen is utilized during routine dental exams to identify early signs of tooth decay and allow for more conservative treatment.
Insurance Coverage for Diagnostics
Diagnostic procedures are generally covered at certain intervals by most dental insurance plans. Before taking x-rays or beginning other services, our team will review your insurance benefits and inform you of any anticipated out-of-pocket costs. Grove Dental Group and Orthodontics is committed to helping all patients get the care needed for a healthy smile. We are pleased to accept a number of easy payment solutions and offer an in-house dental wellness plan for those who do not carry insurance.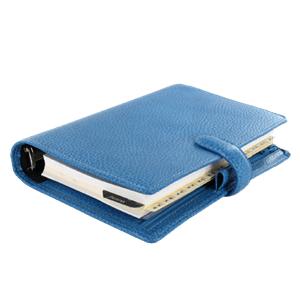 State-of-the-Art Services
We are delighted to offer the latest in state-of-the-art dental care to our patients. Through these advanced diagnostic techniques, our team of dentists can increase the accuracy and precision with which we perform dentistry and better deliver the quality of care you and your family deserve. To learn more about how we use digital x-rays, 3D oral imaging, and DIAGNOdent laser cavity detection, please schedule a visit at Grove Dental Group and Orthodontics in Wyomissing and Reading, PA today.
Related Procedures