About Dental Sleep Medicine
At Grove Dental Group and Orthodontics, our general dentists offer dental sleep medicine services to help our patients enjoy a good night's rest. Dental sleep medicine is the area of dentistry that addresses snoring, obstructive sleep apnea, teeth grinding and clenching (bruxism), and other conditions that may be interfering with quality sleep. These issues can significantly diminish your quality of life and place your general health and wellness at risk. If you or a loved one are waking up in the morning with headaches, feeling tired, grogginess, or a sore jaw, you may be a good candidate for dental sleep medicine. Our Wyomissing and Reading, PA practices customize oral appliance therapy to help minimize sleep apnea and snoring, as well as night guards to address teeth grinding and clenching habits. Talk to our team today to learn about your options for dental sleep medicine solutions and improve your overall well-being.
Reviews
"My initial appointment and cleaning went great. The staff , hygienist's, and doctors's were very pleasant and answered all the questions I had. The cleaning was the most in depth cleaning I've ever received , and the doctor took her time to sand down an old filling without any extra charge outside of the cleaning. I was made aware of many "little" things about my teeth and gums that I was not aware of before and there was no push from any staff to get extra work done that wasn't needed.  The office , waiting room, and rooms in the back were very well kept and comfortable. Located in a very nice neighborhood. I would absolutely recommend to anyone looking for a dentist!"
- R.V. /
Yelp /
Mar 06, 2020
"I never stay at a dentist for long due to anxiety with me and my daughter! I wanted to check out Grove Dental after I saw they had sedation therapy. AfteR having my first consult I  don't even think I'll need it because they made me feel so comfortable! I'm gonna love it her!!"
- J.H. /
Yelp /
Mar 05, 2020
"I really like the the way all of you handled me."
- L.H. /
Google /
Mar 05, 2020
"Once again i was nervous. I broke a filling. I KNOW BETTER. ITS GROVE DENTAL!!! Painless. Courteous. Explanatory. On time. Honest to God friendly and concerned about your fears and questions. Arrived 4:30. Examined. Discussed my options. I chose a crown. Staff came in to explain what insurance pays and what i pay. Got a wonderful topical prior to novocane stick. No pain. Took out old filling. Got temp crown shaped and put on. Out the door at 5:45. It doesnt get better than that. Try Grove for a cleaning. Start slow. You wont be sorry. If youre over 50, this is not like the horror days when we were kids. Thank You!!! Anne"
- A.P. /
Facebook /
Feb 26, 2020
"The staff are always very friendly and pleasant. I've had 2 root canals done here and had no problems during or after the procedures. I recommend them to my friends and family without hesitation."
- N.P. /
Google /
Feb 24, 2020
Previous
Next
Candidates for Sleep Apnea and Bruxism Care
Oral appliance therapy: Obstructive sleep apnea occurs when tissues in the back of the mouth relax into the airways during sleep, causing the repetitive cessation of breathing throughout the night. You may be a good candidate for oral appliance therapy if you snore, experience morning headaches or grogginess, wake with a dry mouth, or have other symptoms of mild to moderate obstructive sleep apnea. In some instances, patients who have tried CPAP (continuous positive airway pressure) therapy find this method uncomfortable and challenging to manage. Oral appliance therapy may be a sound alternative approach if you find yourself struggling with a CPAP machine.
Night guard (bruxism) therapy: If you wake in the morning with a sore or tired jaw, find it difficult to bite or chew, experience limited jaw movement, hear popping or clicking upon opening, or have flattening biting edges on your teeth, you may be clenching or grinding your teeth while you sleep. A custom night guard appliance may be helpful to protect your teeth and jaw and reduce your risk of developing temporomandibular joint disorder (TMD). Bruxism can also increase the risk or be an outcome of obstructive sleep apnea.
What Is the Treatment Process?
When it comes to treating sleep apnea, snoring, and bruxism, our team customizes care on a case-by-case basis. For sleep apnea and snoring, we may fabricate a custom oral appliance that helps keep the lower jaw more forward in the mouth, reducing the chance of soft tissue occluding the airway. Our team also customizes night guards to help minimize the effects of teeth grinding on the teeth and jaw joints. To create your appliance, we will take impressions of the upper and lower teeth. Our team will then send your impressions to our partner dental lab where your custom appliance will be made of the highest quality materials. Once your appliance arrives at our office, we will bring you back in for a fitting and make any necessary adjustments for comfort.
Maintaining Oral Appliances
Special instructions on how to wear and care for your sleep apnea appliance or night guard will be provided by our clinical team. We may need to schedule a couple of short follow-up visits so that we can make minor adjustments to your appliance to maximize its effectiveness. To achieve the best possible results, it is important to wear your appliance as recommended by our team and to let us know if it becomes loose or damaged in any way. We encourage you to bring it to your routine dental cleaning and check-up visits at Grove Dental Group and Orthodontics so that our dentists can ensure it continues to meet your needs.
Insurance Coverage for Dental Sleep Medicine
Sleep apnea appliances and night guards for teeth grinding may be covered in part by some dental plans. Our team is happy to provide a complimentary benefits analysis to help you maximize your coverage and minimize any out-of-pocket costs. To help make your family's care affordable, Grove Dental Group and Orthodontics offers a wide variety of simple payment solutions, including interest-free financing through Wells Fargo.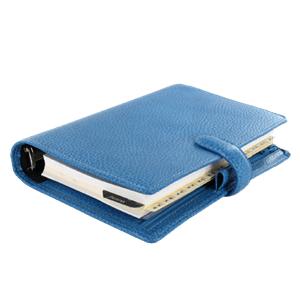 A Sound Solution to Quality Sleep
Getting quality sleep each night is important to overall well-being. But when conditions, like sleep apnea, snoring, and bruxism, threaten your health and comfort, getting the expert care you need is essential. If you or a loved one suffers from sleep disordered-breathing or habitual teeth grinding or clenching, turn to a team that places your needs first. Get in touch with Grove Dental Group and Orthodontics in Wyomissing and Reading, PA today to learn more about oral appliance and night guard therapy and find a sound solution to quality sleep.
Related Procedures
Related Posts