What Are Dental Sealants?
Sealants are a simple treatment designed to minimize the risk of developing cavities (tooth decay). Made of thin, pliable plastic material, sealants are generally applied to the tops (chewing surfaces) of the permanent back teeth (molars and premolars) to protect the deeper grooves that are naturally more susceptible to decay. After they are placed, dental sealants block out plaque, bacteria, and food particles to help prevent cavities from forming in these areas. Dental sealants can last for an extended period of time with proper care and a good home oral hygiene routine. While sealants can enhance your family's oral hygiene and lower the risk of dental cavities, they can also save you from needing costlier care in the future. During your family's dental examinations in our Wyomissing and Reading, PA offices, our team of general dentists can help you decide if dental sealants are right for you or your child.
Reviews
"My initial appointment and cleaning went great. The staff , hygienist's, and doctors's were very pleasant and answered all the questions I had. The cleaning was the most in depth cleaning I've ever received , and the doctor took her time to sand down an old filling without any extra charge outside of the cleaning. I was made aware of many "little" things about my teeth and gums that I was not aware of before and there was no push from any staff to get extra work done that wasn't needed.  The office , waiting room, and rooms in the back were very well kept and comfortable. Located in a very nice neighborhood. I would absolutely recommend to anyone looking for a dentist!"
- R.V. /
Yelp /
Mar 06, 2020
"I never stay at a dentist for long due to anxiety with me and my daughter! I wanted to check out Grove Dental after I saw they had sedation therapy. AfteR having my first consult I  don't even think I'll need it because they made me feel so comfortable! I'm gonna love it her!!"
- J.H. /
Yelp /
Mar 05, 2020
"I really like the the way all of you handled me."
- L.H. /
Google /
Mar 05, 2020
"Once again i was nervous. I broke a filling. I KNOW BETTER. ITS GROVE DENTAL!!! Painless. Courteous. Explanatory. On time. Honest to God friendly and concerned about your fears and questions. Arrived 4:30. Examined. Discussed my options. I chose a crown. Staff came in to explain what insurance pays and what i pay. Got a wonderful topical prior to novocane stick. No pain. Took out old filling. Got temp crown shaped and put on. Out the door at 5:45. It doesnt get better than that. Try Grove for a cleaning. Start slow. You wont be sorry. If youre over 50, this is not like the horror days when we were kids. Thank You!!! Anne"
- A.P. /
Facebook /
Feb 26, 2020
"The staff are always very friendly and pleasant. I've had 2 root canals done here and had no problems during or after the procedures. I recommend them to my friends and family without hesitation."
- N.P. /
Google /
Feb 24, 2020
Previous
Next
Best Candidates for Sealants
The best candidates for sealants are generally anyone who is prone to developing cavities. Most often, however, sealants are suggested for younger children and some teens who may have a more difficult time maintaining a good oral hygiene routine. The application of dental sealants is a simple, fast treatment that does not require anesthesia, making it an easy procedure for patients of any age. Sealants are typically not recommended for teeth that have fillings or other restorations or those showing signs of tooth decay.
The Sealant Placement Process
During your child's exam, one of our dental experts will first examine their teeth to decide if dental sealants are a preventive care option. Prior to the actual application, the teeth will be cleaned to remove plaque, tartar, and bacteria. The clear or tooth-colored sealant material will then be painted onto the chewing surface of the tooth and set (hardened) using a special light. After the application, we will check the bite to ensure the sealant has settled into the correct position.
Caring for Dental Sealants
After the procedure, your child should be able to resume a normal daily routine. Special instructions for your child to follow will be provided at the end of the sealant appointment, such as avoiding sticky or hard foods for the next few days. It is important for your child to follow a regular oral hygiene routine, including brushing the teeth at least two times a day and flossing daily. With good care, dental sealants may be long-lasting. During routine dental examinations at Grove Dental Group and Orthodontics, our team will evaluate the dental sealants to ensure they are still protecting the teeth effectively.
Insurance Coverage for Sealants
Since dental sealants are a preventive treatment, many dental insurances cover all or a portion of the cost for patients under a certain age. Coverage can vary, especially in older patients, so our financial coordinator will determine your exact coverage by calling your insurance and then calculating any estimated out-of-pocket costs. Grove Dental Group and Orthodontics works with several dental insurance providers and accepts a variety of payment options to make the care your family needs easy, affordable, and convenient.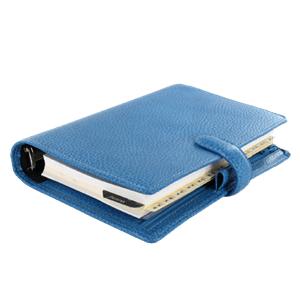 Reduce the Risk of Cavities
Dental sealants are a great option to help protect the smiles of those you love most. A relatively quick and easy procedure, dental sealants are applied to the more susceptible chewing surfaces of back teeth to aid in the fight against tooth decay and improve overall oral health. To learn more about sealants, contact Grove Dental Group and Orthodontics in Wyomissing and Reading, PA and schedule an appointment with our caring team of dentists.
Related Procedures
Related Posts