Helping you keep your smile healthy and happy is important to our team at Grove Dental Group and Orthodontics. Routine dental exams play a key role in allowing us to identify oral health concerns that may be affecting your teeth and gums early on and treating them before they become bigger conditions. Using the latest in technology and years of expertise, we perform comprehensive dental examinations to evaluate your oral health by checking for tooth decay, gum disease, signs of oral cancer, and other dental issues. Advanced digital x-rays will also be taken to provide us with a better view of the health of your teeth and jaw in areas not visible to the naked eye. Our skilled general dentists will assess the function of your bite and determine your need for any dental treatments to help you achieve a healthy, happy smile. If you live near Wyomissing or Reading, PA, we invite you to make an appointment for a comprehensive dental examination for your family at Grove Dental Group and Orthodontics.
Oral cancer is an abnormal growth of cells in or around the mouth, including the jawbone, gums, lips, throat, salivary glands, cheeks, the floor of the mouth, soft and hard palates, and tongue. Every dental exam at Grove Dental Group and Orthodontics will include a screening for oral cancer to check for any abnormalities, including sores, nodules, lumps, and lesions. We will also palpate the head and neck areas for irregular growths. Should any areas of concern be found, a biopsy may be performed or we may refer you to a trusted specialist for further care.
Reviews
"My initial appointment and cleaning went great. The staff , hygienist's, and doctors's were very pleasant and answered all the questions I had. The cleaning was the most in depth cleaning I've ever received , and the doctor took her time to sand down an old filling without any extra charge outside of the cleaning. I was made aware of many "little" things about my teeth and gums that I was not aware of before and there was no push from any staff to get extra work done that wasn't needed.  The office , waiting room, and rooms in the back were very well kept and comfortable. Located in a very nice neighborhood. I would absolutely recommend to anyone looking for a dentist!"
- R.V. /
Yelp /
Mar 06, 2020
"I never stay at a dentist for long due to anxiety with me and my daughter! I wanted to check out Grove Dental after I saw they had sedation therapy. AfteR having my first consult I  don't even think I'll need it because they made me feel so comfortable! I'm gonna love it her!!"
- J.H. /
Yelp /
Mar 05, 2020
"I really like the the way all of you handled me."
- L.H. /
Google /
Mar 05, 2020
"Once again i was nervous. I broke a filling. I KNOW BETTER. ITS GROVE DENTAL!!! Painless. Courteous. Explanatory. On time. Honest to God friendly and concerned about your fears and questions. Arrived 4:30. Examined. Discussed my options. I chose a crown. Staff came in to explain what insurance pays and what i pay. Got a wonderful topical prior to novocane stick. No pain. Took out old filling. Got temp crown shaped and put on. Out the door at 5:45. It doesnt get better than that. Try Grove for a cleaning. Start slow. You wont be sorry. If youre over 50, this is not like the horror days when we were kids. Thank You!!! Anne"
- A.P. /
Facebook /
Feb 26, 2020
"The staff are always very friendly and pleasant. I've had 2 root canals done here and had no problems during or after the procedures. I recommend them to my friends and family without hesitation."
- N.P. /
Google /
Feb 24, 2020
Previous
Next
Patients of all ages should get a dental exam every year. Some of the most common issues, such as periodontal disease (the biggest reason for tooth loss), do not always have symptoms that are noticeable. When issues are detected and treated early, the better your chances will be for a successful outcome with less invasive options.
The American Dental Association (ADA) recommends that children visit the dentist before their first birthday. During this initial appointment, we can talk about common issues, like using pacifiers, teething, and baby bottle tooth decay. The team at Grove Dental Group and Orthodontics can teach you ways to care for and clean your baby's mouth so they start healthy habits early, which will also help them throughout their life. Dental examinations are also crucial for older children as their mouth develops and permanent teeth erupt.
Before beginning your comprehensive dental exam, our team will review your medical history, including any supplements or medications you are taking, and talk with you about any dental concerns or goals you have for your smile. Your dental examination will start with a cursory evaluation of your teeth, gums, tongue, the roof of your mouth, inside your cheeks, throat, and other oral checkpoints. This includes screening for symptoms of oral cancer or other tissue abnormalities. A member of our team may take digital images and measure the spaces between the teeth and gums to screen for gum disease. An advanced laser tool, called the DIAGNOdent, will be used to help us identify tooth decay (cavities) in the earliest stage. We will then evaluate your neck, head, and jaw, including your temporomandibular joints (TMJ) and your bite (how your upper and lower teeth fit together). Lastly, our team will examine dental restorations that you may have, such as crowns, fillings, or dentures, to check the fit and wear. Any concerns discovered during your exam will be reviewed with you and recommended treatment options will be discussed.
After a Routine Dental Exam
The recommended timeframe during which to schedule your next appointment will depend on the results of your exam. If our general dentists do not identify any concerns, then the only follow up would be to follow a regular dental health regimen, including flossing and brushing every day. Routine dental exams and professional cleanings at least twice per year are also recommended to help maintain your oral health. If we do see anything that needs to be addressed, your treatment options will be discussed and planned accordingly. Grove Dental Group and Orthodontics offers extended hours to help you fit the care you need into your busy schedule.
Are Exams Covered by Insurance?
Since dental exams are so important to your oral health, these preventive services are generally covered by dental insurance. We will contact your insurance to review your coverage and estimate any potential out-of-pocket costs. If you do not carry insurance, Grove Dental Group and Orthodontics offers an array of convenient financial solutions, including an in-house dental wellness plan. Our team is dedicated to working with your family to help you afford healthy smiles!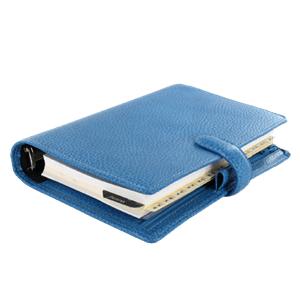 Keep Your Smile Healthy and Happy
Enjoying a healthy smile means more than just visiting the dentist when you have a dental concern. Preventive care and identifying dental issues before they grow into larger problems are vital and can save you money and time spent in the dental chair. At Grove Dental Group and Orthodontics, our caring, experienced general dentists are pleased to offer comprehensive dental exams for every member of your family and recommend keeping up with preventive care on a routine basis. To schedule a dental exam for you and your loves, pleased contact our Wyomissing, PA practice today.
Related Procedures
Related Posts