When detected soon enough, tooth decay or damage is treated with a filling or a similar procedure to restore health and seal the area. However, when the decay moves past the enamel and infects the inner pulp of the tooth, a root canal may be needed. A type of endodontic treatment, root canal therapy at Grove Dental Group and Orthodontics removes the damaged pulp from the tooth, sanitizes the cavity, and then uses a filling material to seal and strengthen the tooth. Our experienced general dentists may recommend root canal therapy to Wyomissing and Reading, PA individuals to treat infected, cracked, or traumatized teeth and save such teeth from extraction.
If you believe you need a root canal, we understand if you might have reservations about having this procedure. Though root canals are a common dental treatment, patients often put off going to the dentist for a toothache because of common dental fears. Our caring, gentle team makes our best effort to help you feel at ease and comfortable when visiting our practice for care, but we also provide sedation for any anxiety. Call Grove Dental Group and Orthodontics to set up a consultation to learn about root canal therapy and sedation methods.
Reviews
"My initial appointment and cleaning went great. The staff , hygienist's, and doctors's were very pleasant and answered all the questions I had. The cleaning was the most in depth cleaning I've ever received , and the doctor took her time to sand down an old filling without any extra charge outside of the cleaning. I was made aware of many "little" things about my teeth and gums that I was not aware of before and there was no push from any staff to get extra work done that wasn't needed.  The office , waiting room, and rooms in the back were very well kept and comfortable. Located in a very nice neighborhood. I would absolutely recommend to anyone looking for a dentist!"
- R.V. /
Yelp /
Mar 06, 2020
"I never stay at a dentist for long due to anxiety with me and my daughter! I wanted to check out Grove Dental after I saw they had sedation therapy. AfteR having my first consult I  don't even think I'll need it because they made me feel so comfortable! I'm gonna love it her!!"
- J.H. /
Yelp /
Mar 05, 2020
"I really like the the way all of you handled me."
- L.H. /
Google /
Mar 05, 2020
"Once again i was nervous. I broke a filling. I KNOW BETTER. ITS GROVE DENTAL!!! Painless. Courteous. Explanatory. On time. Honest to God friendly and concerned about your fears and questions. Arrived 4:30. Examined. Discussed my options. I chose a crown. Staff came in to explain what insurance pays and what i pay. Got a wonderful topical prior to novocane stick. No pain. Took out old filling. Got temp crown shaped and put on. Out the door at 5:45. It doesnt get better than that. Try Grove for a cleaning. Start slow. You wont be sorry. If youre over 50, this is not like the horror days when we were kids. Thank You!!! Anne"
- A.P. /
Facebook /
Feb 26, 2020
"The staff are always very friendly and pleasant. I've had 2 root canals done here and had no problems during or after the procedures. I recommend them to my friends and family without hesitation."
- N.P. /
Google /
Feb 24, 2020
Previous
Next
Best Candidates for Root Canals
An infection in the pulp of your tooth can be the result of a deep crack or cavity in the tooth or a physical injury. Some of the most common signs that you may have an infection are tooth pain, temperature sensitivity, swollen and discolored gums, a pimple-like bump on the gums, and discoloration of the affected tooth. If the infection is not addressed, it may become increasingly painful as the infection spreads to other parts of your mouth. Schedule an appointment at Grove Dental Group and Orthodontics right away if you feel or notice any changes in your mouth. Root canals are generally comfortable procedures, thanks to local anesthetics and advancements in technology. However, if you have fears or reservations about going to the dentist, please ask us about sedation dentistry to help you remain calm and at ease during your dental appointments.
Before the procedure, we will discuss your sedation and/or anesthetic options with you. We do not want you to feel fearful, anxious, or on edge while you are at our office. Many patients ask for nitrous oxide sedation (laughing gas) or oral-conscious sedation for a root canal. Each member of our team empathizes with those who have dental phobias and will try to help you make the appropriate decision on how to proceed.
During an endodontic procedure, we will numb the tooth and may place a protective covering around the area. A small opening will be made at the top of your tooth so that we can gain access to the innermost part of your tooth and carefully extract the infected pulp. From there, the inner chamber will be thoroughly cleaned, reshaped, and disinfected. The tooth will be filled with a special material to strengthen and protect it from further decay. A sedative filling will be placed and the tooth will be given time to heal.
Following Root Canal Therapy
Based on the method of sedation that was used, you may need to have an adult take you home following your appointment. Your mouth may feel tender or swollen, but these symptoms are generally minor and can be treated with anti-inflammatory medications. Once the area fully heals, we may recommend placing a custom dental crown to protect your tooth and restore normal function. During each of your routine dental cleaning and check-up visits, our team will continue to monitor the health of your tooth.
Are Root Canals Covered by Insurance?
Endodontic procedures, such as root canals, may be covered in part by dental insurance plans. Before beginning your procedure, our business staff can provide you with a complimentary benefits analysis and help you understand what your individual plan covers. For those who do not carry insurance or have out-of-pocket expenses, Grove Dental Group and Orthodontics is pleased to accept a multitude of convenient payment options, including flexible financing solutions.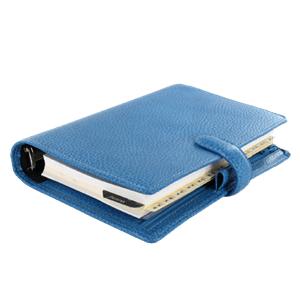 Save Your Tooth With Prompt Care
Due to developments in the dental industry, a root canal can be an effective, comfortable procedure to treat and save an infected tooth. Our team at Grove Dental Group and Orthodontics offers root canal treatment for Wyomissing and Reading, PA patients using skilled techniques and comforting sedation dentistry options. Get the prompt, personalized care you need for your smile and health! Contact our practice today to schedule a consultation and learn more about root canal treatment.
Related Posts