What Are Habit Appliances?
The habit of finger- or thumb-sucking often brings comfort to children in the early developmental years. However, the pressure placed on the oral structures of children who engage in these habits can inhibit proper development and even result in a number of dental issues, including protrusion of the front teeth, a misaligned bite, and other jaw concerns. To aid in finger- and thumb-sucking prevention, our team of general dentists and orthodontists are pleased to offer custom habit appliances. These metal and resin appliances are generally worn on the upper arch to keep the thumb or fingers from coming into contact with the gums behind the front teeth and roof of the mouth. If your little one has a habit of finger- or thumb-sucking, we encourage you to schedule a visit at Grove Dental Group and Orthodontics in Wyomissing and Reading, PA. Our caring team can help determine if a habit appliance is right for your child and partner with you to protect and preserve the smiles of those you love most.
Reviews
"My initial appointment and cleaning went great. The staff , hygienist's, and doctors's were very pleasant and answered all the questions I had. The cleaning was the most in depth cleaning I've ever received , and the doctor took her time to sand down an old filling without any extra charge outside of the cleaning. I was made aware of many "little" things about my teeth and gums that I was not aware of before and there was no push from any staff to get extra work done that wasn't needed.  The office , waiting room, and rooms in the back were very well kept and comfortable. Located in a very nice neighborhood. I would absolutely recommend to anyone looking for a dentist!"
- R.V. /
Yelp /
Mar 06, 2020
"I never stay at a dentist for long due to anxiety with me and my daughter! I wanted to check out Grove Dental after I saw they had sedation therapy. AfteR having my first consult I  don't even think I'll need it because they made me feel so comfortable! I'm gonna love it her!!"
- J.H. /
Yelp /
Mar 05, 2020
"I really like the the way all of you handled me."
- L.H. /
Google /
Mar 05, 2020
"Once again i was nervous. I broke a filling. I KNOW BETTER. ITS GROVE DENTAL!!! Painless. Courteous. Explanatory. On time. Honest to God friendly and concerned about your fears and questions. Arrived 4:30. Examined. Discussed my options. I chose a crown. Staff came in to explain what insurance pays and what i pay. Got a wonderful topical prior to novocane stick. No pain. Took out old filling. Got temp crown shaped and put on. Out the door at 5:45. It doesnt get better than that. Try Grove for a cleaning. Start slow. You wont be sorry. If youre over 50, this is not like the horror days when we were kids. Thank You!!! Anne"
- A.P. /
Facebook /
Feb 26, 2020
"The staff are always very friendly and pleasant. I've had 2 root canals done here and had no problems during or after the procedures. I recommend them to my friends and family without hesitation."
- N.P. /
Google /
Feb 24, 2020
Previous
Next
Candidates for Thumb and Finger Appliances
Finger- and thumb-sucking habits can cause a number of negative effects on your child's smile, bite, oral function, and overall dental health. Once the baby teeth begin to emerge, the risk for tooth misalignment and orthodontic concerns increases with the pressure caused by a finger- or thumb-sucking habit. This may lead to protrusion of the upper jaw and teeth, improper lower jaw development, open bite, crossbite, and several other potential dental issues that may impact functional abilities. Children who still have a habit of thumb- or finger-sucking beyond three years of age are generally good candidates for a habit appliance.
What Is the Treatment Process?
During the consultation, one of our team members will evaluate your child's teeth and jaw and talk with you about their finger- or thumb-sucking habit. We can then help you determine the best type of appliance for breaking this habit and protect their teeth and jaw during development. Habit appliances may be a fixed palatal crib (bonded in place to the upper teeth) or a removable retainer-like device and are made of high-grade metal or acrylic materials. Our practitioners will take impressions of your child's upper and lower teeth and send them to our partner dental lab where your child's finger or thumb appliance will be custom-crafted. Once the device arrives in our office, which is generally about 1 – 2 weeks later, we will have you return with your child so that we can position the appliance in place and provide you with instructions for use and care.
Caring for Habit Appliances
Our team will show you how to clean and care for your child's finger or thumb appliance and maintain their oral health during this time. It may take your child a few days to become used to wearing the appliance. Providing praise and encouragement as your child goes through the process of breaking a finger- or thumb-sucking habit can help as they transition away from their comfort routine. We can also suggest alternative comfort solutions to help your child feel secure and at ease during the habit-breaking process. Habit appliances generally work very quickly, as these devices immediately diminish the enjoyment received when children place their fingers or thumb into the mouth. After your child breaks the habit and is no longer finding comfort in this activity, our team can remove the appliance and will continue to monitor their jaw development at each of their routine checkups at Grove Dental Group and Orthodontics.
Insurance Coverage for Oral Appliances
Finger and thumb appliances may or may not be covered by dental insurance. For details on your individual coverage, our business team will review your plan and talk with you about any estimated personal costs. Grove Dental Group and Orthodontics strives to make care accessible to all patients and accepts several convenient and affordable payment options, including interest-free financing.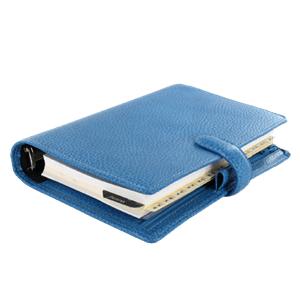 Protect Your Child's Oral Health and Smile
Many young children find comfort and enjoyment in finger- and thumb-sucking. However, when this habit extends further into childhood, the effects can be damaging to their oral health and function. To enhance, preserve, and improve the smiles and dental well-being of children in the Wyomissing and Reading, PA area, our well-trained general dentists and orthodontists are pleased to offer finger and thumb appliances to help break these potentially harmful habits. Find out more about the benefits of finger- and thumb-sucking prevention by scheduling a visit at Grove Dental Group and Orthodontics.
Related Procedures