What Is a Smile Makeover?
Your smile is one of your most important characteristics and a large part of what makes you unique. Throughout your lifetime, you might have experienced injuries, dental issues, and other difficulties that have made your smile less than ideal. A smile makeover at Grove Dental Group and Orthodontics is a customized treatment plan of cosmetic dentistry and restorative procedures that can improve the appearance and health of your teeth. Often a combination of two or more dental treatments, a smile makeover may consist of tooth whitening, porcelain veneers, teeth straightening, composite bonding and contouring, and replacing old metal fillings with tooth-colored fillings. Your smile makeover could also include dental restorations, like crowns, bridges, or dental implants, to fill in gaps in your smile. If you are interested in making over your smile to enhance oral health and cosmetic appeal, schedule an appointment with our gifted dental experts at our Wyomissing or Reading, PA practice for a custom smile makeover treatment plan.
Reviews
"My initial appointment and cleaning went great. The staff , hygienist's, and doctors's were very pleasant and answered all the questions I had. The cleaning was the most in depth cleaning I've ever received , and the doctor took her time to sand down an old filling without any extra charge outside of the cleaning. I was made aware of many "little" things about my teeth and gums that I was not aware of before and there was no push from any staff to get extra work done that wasn't needed.  The office , waiting room, and rooms in the back were very well kept and comfortable. Located in a very nice neighborhood. I would absolutely recommend to anyone looking for a dentist!"
- R.V. /
Yelp /
Mar 06, 2020
"I never stay at a dentist for long due to anxiety with me and my daughter! I wanted to check out Grove Dental after I saw they had sedation therapy. AfteR having my first consult I  don't even think I'll need it because they made me feel so comfortable! I'm gonna love it her!!"
- J.H. /
Yelp /
Mar 05, 2020
"I really like the the way all of you handled me."
- L.H. /
Google /
Mar 05, 2020
"Once again i was nervous. I broke a filling. I KNOW BETTER. ITS GROVE DENTAL!!! Painless. Courteous. Explanatory. On time. Honest to God friendly and concerned about your fears and questions. Arrived 4:30. Examined. Discussed my options. I chose a crown. Staff came in to explain what insurance pays and what i pay. Got a wonderful topical prior to novocane stick. No pain. Took out old filling. Got temp crown shaped and put on. Out the door at 5:45. It doesnt get better than that. Try Grove for a cleaning. Start slow. You wont be sorry. If youre over 50, this is not like the horror days when we were kids. Thank You!!! Anne"
- A.P. /
Facebook /
Feb 26, 2020
"The staff are always very friendly and pleasant. I've had 2 root canals done here and had no problems during or after the procedures. I recommend them to my friends and family without hesitation."
- N.P. /
Google /
Feb 24, 2020
Previous
Next
Are You a Candidate for a Dental Makeover?
A smile makeover may be an excellent option to consider if you wish to enhance the appearance of your teeth or if you have several restorative or cosmetic dentistry needs. Our dentists are well-versed in a range of cosmetic and restorative treatment options and will customize your smile makeover treatment to fit your goals and concerns. You may be a good candidate for smile makeover services if you are interested in any of the following:
Teeth whitening to minimize stains and discoloration on your enamel
Dental crowns for enhancing the function and appearance of broken, worn, or decayed teeth
Dental implants or bridges to replace teeth that you may have lost
Invisalign or other orthodontic solutions to straighten crooked or misaligned teeth
Bonding and contouring or porcelain veneers to correct the length, size, and shape of your teeth and to mask minor gaps between your teeth
The Smile Makeover Process
Prior to performing smile makeover procedures, our dentists will need to make sure your gums and other oral structures are healthy. If you have any restrictive oral health problems, such as periodontal disease, these concerns may need to be addressed before moving forward with a smile makeover. Since each smile makeover is personalized, our experts will discuss exactly what to expect during your treatment plan, including the number of visits you might require. We can work with you to plan your appointment(s) to complete each of the steps in your smile makeover. Local anesthesia may be used during some of your procedures, although other sedation choices may be included if you need help relaxing due to dental worries or anxieties. During your smile makeover, our friendly team will be accessible to help you feel more comfortable or answer your questions. At Grove Dental Group and Orthodontics, we work with a high-quality dental lab to custom dental restorations and ensure they blend with your other teeth for a seamless, gorgeous appearance.
As soon as your smile makeover is complete, you should keep up the health and look of your teeth with a regular oral hygiene regimen at home (both brushing and flossing daily). In addition to everyday care, it is important to attend dental exams and cleanings at Grove Dental Group and Orthodontics so that our team can monitor your progress. With proper maintenance, the results of your smile makeover can last for several years. Touch-up procedures every few years, such as with teeth whitening, might help to refresh your appearance and keep your smile stunning.
Insurance Coverage for Your Treatment
The cosmetic treatments in a smile makeover may not be covered by dental insurance; however, your plan could offer some coverage toward restorative procedures. Before beginning your smile makeover, our office will call your insurance company to determine your exact coverage and out-of-pocket expenses. A member of our business team can estimate the cost of your treatment program and explain the payment methods accepted at Grove Dental Group and Orthodontics, including interest-free financing options.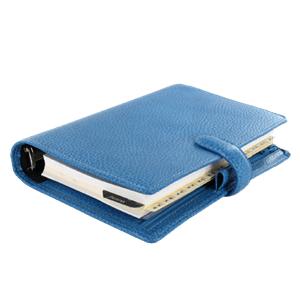 Show Off a Stunning Smile
Let us help you create a smile you will love showing off to the world with a custom smile makeover! During your consultation with our skilled team of dentists, we will help you explore the restorative and cosmetic dentistry treatments that fit your aesthetic goals. Contact Grove Dental Group and Orthodontics in Wyomissing and Reading, PA today to make your smile makeover consultative appointment.
Related Procedures