One quick way to improve your smile and hide chipped, crooked, stained, or decayed teeth is with porcelain veneers from Grove Dental Group and Orthodontics. Dental veneers are light shell-like restorations often created with high-grade porcelain that are bonded to the front of the teeth to improve the appearance of your smile. Offering veneer solutions with minimal preparation, our talented general dentists customize porcelain veneers to improve the color, size, shape, or length of your teeth. Schedule a cosmetic dentistry appointment at our Wyomissing or Reading, PA office to find out more information about porcelain veneers and decide if they are right for your cosmetic goals.
Reviews
"My initial appointment and cleaning went great. The staff , hygienist's, and doctors's were very pleasant and answered all the questions I had. The cleaning was the most in depth cleaning I've ever received , and the doctor took her time to sand down an old filling without any extra charge outside of the cleaning. I was made aware of many "little" things about my teeth and gums that I was not aware of before and there was no push from any staff to get extra work done that wasn't needed.  The office , waiting room, and rooms in the back were very well kept and comfortable. Located in a very nice neighborhood. I would absolutely recommend to anyone looking for a dentist!"
- R.V. /
Yelp /
Mar 06, 2020
"I never stay at a dentist for long due to anxiety with me and my daughter! I wanted to check out Grove Dental after I saw they had sedation therapy. AfteR having my first consult I  don't even think I'll need it because they made me feel so comfortable! I'm gonna love it her!!"
- J.H. /
Yelp /
Mar 05, 2020
"I really like the the way all of you handled me."
- L.H. /
Google /
Mar 05, 2020
"Once again i was nervous. I broke a filling. I KNOW BETTER. ITS GROVE DENTAL!!! Painless. Courteous. Explanatory. On time. Honest to God friendly and concerned about your fears and questions. Arrived 4:30. Examined. Discussed my options. I chose a crown. Staff came in to explain what insurance pays and what i pay. Got a wonderful topical prior to novocane stick. No pain. Took out old filling. Got temp crown shaped and put on. Out the door at 5:45. It doesnt get better than that. Try Grove for a cleaning. Start slow. You wont be sorry. If youre over 50, this is not like the horror days when we were kids. Thank You!!! Anne"
- A.P. /
Facebook /
Feb 26, 2020
"The staff are always very friendly and pleasant. I've had 2 root canals done here and had no problems during or after the procedures. I recommend them to my friends and family without hesitation."
- N.P. /
Google /
Feb 24, 2020
Previous
Next
Ideal Candidates for Veneers
Porcelain veneers can be used to quickly cover stains and chips on your teeth, improve the appearance of worn down or slightly misaligned teeth, and enhance teeth that are abnormally shaped or slightly spaced. At Grove Dental Group and Orthodontics, we customize veneers to fit snugly over the front surfaces of the teeth for an attractive and natural look. In your consultation, our dental team will spend time listening to your goals and concerns so that we can customize your procedure. We will also determine if you are a good candidate for porcelain veneers by assessing your overall oral health. Ideal candidates for porcelain are free from symptoms of periodontal disease and do not routinely grind the teeth or clench the jaw (bruxism).
The Dental Veneers Process
Porcelain veneers generally require two visits to our practice. During the first appointment, we will remove a thin layer of enamel from the teeth (to allow your veneers to fit evenly within the smile) and take an impression of the area. This impression, along with specific instructions on creating your veneers to their ideal size, shape, and color, will be sent to a professional dental lab where your veneers will be custom made of high-quality porcelain. Temporary veneers will be placed to maintain function and appearance during this time. About 1 – 2 weeks later, we will have you return for a second visit, during which the temporaries will be removed and your new veneers will be bonded to your teeth. Once in place, your veneers may be polished for a natural-looking feel and smooth finish.
Since getting veneers usually does not require anesthesia, you should be able to get back to your daily activities after your appointment. You may experience some sensitivity to cold and hot beverages and foods for a couple of days, but that should fade away. Veneers should be cared for just like your own natural teeth with regular brushing and flossing. While cosmetic veneers are more resistant to stains compared to your natural teeth, it is still a good idea to minimize the consumption of drinks and foods that stain to keep your veneers bright. To help protect your veneers, it is best to avoid chewing on hard objects, such as ice or your fingernails. We recommend that you keep up with routine dental examinations and cleanings at Grove Dental Group and Orthodontics so we can track the condition of your porcelain veneers, natural teeth, and overall oral health and help you maintain a dazzling smile!
Are Veneers Covered by Insurance?
Veneers are an elective procedure and are usually not covered by dental insurance. To help make your cosmetic dentistry procedure as affordable as possible, Grove Dental Group and Orthodontics accepts many payment options, such as low-interest medical financing. During your consultation, our team will personalize your plan to fit your goals and budget and help you determine the best solutions for your smile.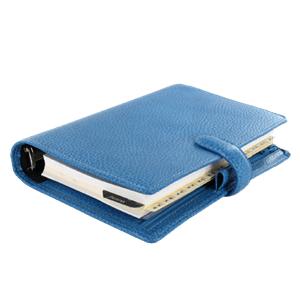 A Gorgeous, Confident Grin
Get the confidence of a gorgeous smile with custom porcelain veneers at Grove Dental Group and Orthodontics! With an array of cosmetic dentistry options to fit your needs, our team of gifted dentists can help you determine the best solution for enhancing the overall look of your grin. To learn more about porcelain veneers and other aesthetic services, schedule a consultation at our Wyomissing or Reading, PA practice today.
Related Procedures