Do you want to transform your smile? If that is the case, Grove Dental Group and Orthodontics in Wyomissing and Reading, PA might be the place to begin, thanks to the gold standard in veneers called Lumineers. Though there are several commonalities between Lumineers and conventional porcelain veneers, there are also some important differences as well. Lumineers are incredibly thin, measuring in at about 0.2 mm, and typically need little to no preparation of the teeth in order to place. Traditional veneers are generally thicker, which requires a small amount of enamel reduction to make room for these restorations. Lumineers are more translucent than other types of veneers, allowing them to offer a highly natural appearance yet still durable enough to last for many years. For more on this popular smile transformation technique, schedule your cosmetic dentistry consultation with one of our proficient and gifted general dentists today!
Reviews
"My initial appointment and cleaning went great. The staff , hygienist's, and doctors's were very pleasant and answered all the questions I had. The cleaning was the most in depth cleaning I've ever received , and the doctor took her time to sand down an old filling without any extra charge outside of the cleaning. I was made aware of many "little" things about my teeth and gums that I was not aware of before and there was no push from any staff to get extra work done that wasn't needed.  The office , waiting room, and rooms in the back were very well kept and comfortable. Located in a very nice neighborhood. I would absolutely recommend to anyone looking for a dentist!"
- R.V. /
Yelp /
Mar 06, 2020
"I never stay at a dentist for long due to anxiety with me and my daughter! I wanted to check out Grove Dental after I saw they had sedation therapy. AfteR having my first consult I  don't even think I'll need it because they made me feel so comfortable! I'm gonna love it her!!"
- J.H. /
Yelp /
Mar 05, 2020
"I really like the the way all of you handled me."
- L.H. /
Google /
Mar 05, 2020
"Once again i was nervous. I broke a filling. I KNOW BETTER. ITS GROVE DENTAL!!! Painless. Courteous. Explanatory. On time. Honest to God friendly and concerned about your fears and questions. Arrived 4:30. Examined. Discussed my options. I chose a crown. Staff came in to explain what insurance pays and what i pay. Got a wonderful topical prior to novocane stick. No pain. Took out old filling. Got temp crown shaped and put on. Out the door at 5:45. It doesnt get better than that. Try Grove for a cleaning. Start slow. You wont be sorry. If youre over 50, this is not like the horror days when we were kids. Thank You!!! Anne"
- A.P. /
Facebook /
Feb 26, 2020
"The staff are always very friendly and pleasant. I've had 2 root canals done here and had no problems during or after the procedures. I recommend them to my friends and family without hesitation."
- N.P. /
Google /
Feb 24, 2020
Previous
Next
Who Is a Candidate for Lumineers?
If you wish to correct cosmetic flaws on your teeth, such as chips, small gaps, stains, misshapen teeth, slightly crooked teeth, or uneven edges, then you may be a good candidate for Lumineers. But there are a couple of aspects that will need to be considered before the procedure can begin. Upon a consultation at Grove Dental Group and Orthodontics, our team will determine if your teeth are healthy and free of cavities. This is important since your teeth are not being replaced but rather the front surfaces are being covered to conceal smile imperfections. Consequently, the gum surrounding the teeth should be free from disease and your bite should be correct. While Lumineers are widely called "instant orthodontics," they cannot repair bite issues. If you have a severe over/underbite, traditional braces could be a better alternative for now. Those with acute bruxism or teeth grinding might not be suited for Lumineers.
How Are Lumineers Placed?
During your consultation, our expert team will take impressions of your teeth to be sent over to the Lumineers laboratory where your custom restorations will be created. We will work with you to determine the tooth shade, size, and shape that best matches your existing teeth and facial features while helping to fulfill your expectations. Since there is no need to contour your teeth to place your Lumineers, you will not have to be fitted with temporary veneers while you wait for the permanent restorations to be created. After your Lumineers are complete, you may return to Grove Dental Group and Orthodontics to have them bonded in place. The procedure is generally comfortable and typically does not require anesthesia or grinding down of the tooth structure. The advanced bonding procedure we use will deliver natural, highly cosmetic results while allowing your underlying tooth structure to remain intact.
Caring for Your Lumineers
Since your Lumineers are customized for your mouth, there is usually no period of adjustment after they are placed. You will be able to drink and eat what you want (within reason) with confidence since Lumineers adhere in a durable way. However, it is still very important that you avoid biting down on items, like ice, pens, fingernails, or hard candies. Since the procedure is straightforward and noninvasive, there is usually no associated recovery period. Lumineers are cared for just as your own natural teeth with daily brushing and flossing, and regularly scheduled dental cleaning and check-up visits with our team at Grove Dental Group and Orthodontics.
Will Insurance Cover Cosmetic Veneers?
As Lumineers are considered an elective and cosmetic treatment, they are typically not covered by dental insurance companies. Grove Dental Group and Orthodontics does accept a wide range of flexible payment methods, including interest-free financing, to help make your veneers easier to afford. During your consultation, our team will customize your treatment to best meet your needs and cosmetic goals and help you attain the smile you have always wanted.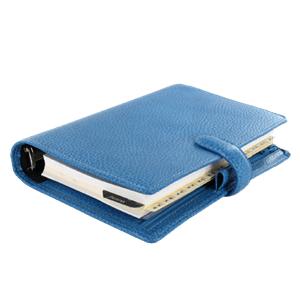 Do you want to improve your already healthy smile? For over 30 years, Lumineers have been the premier option for millions of people who desire to take their smile to another level with a truly amazing result. Our distinguished team of dentists has extensive experience catering to our patients' dental needs and addressing cosmetic concerns. It is our mission to explore the most effective dental solutions for you and help you achieve the smile you have always desired. To learn more about Lumineers, call Grove Dental Group and Orthodontics in Wyomissing or Reading, PA and reserve your visit today!
Related Procedures