What Are Inlays and Onlays?
Classified between a tooth-colored filling and a full crown, inlays and onlays are used to treat decayed or damaged back teeth. Placed on molars or premolars, an inlay covers the concave center portion of a tooth and an onlay covers the center area, plus one or more of the tooth's rounded, upper edges (cusps). Like dental crowns and fillings, inlays and onlays (often called "partial crowns") can be created with different materials, including composite resin, metal, and porcelain. The accomplished general dentists at Grove Dental Group and Orthodontics are pleased to offer inlays and onlays to treat a variety of oral health needs. To learn more about inlay and onlay restorations, get in touch with our Wyomissing or Reading, PA practice today.
Reviews
"My initial appointment and cleaning went great. The staff , hygienist's, and doctors's were very pleasant and answered all the questions I had. The cleaning was the most in depth cleaning I've ever received , and the doctor took her time to sand down an old filling without any extra charge outside of the cleaning. I was made aware of many "little" things about my teeth and gums that I was not aware of before and there was no push from any staff to get extra work done that wasn't needed.  The office , waiting room, and rooms in the back were very well kept and comfortable. Located in a very nice neighborhood. I would absolutely recommend to anyone looking for a dentist!"
- R.V. /
Yelp /
Mar 06, 2020
"I never stay at a dentist for long due to anxiety with me and my daughter! I wanted to check out Grove Dental after I saw they had sedation therapy. AfteR having my first consult I  don't even think I'll need it because they made me feel so comfortable! I'm gonna love it her!!"
- J.H. /
Yelp /
Mar 05, 2020
"I really like the the way all of you handled me."
- L.H. /
Google /
Mar 05, 2020
"Once again i was nervous. I broke a filling. I KNOW BETTER. ITS GROVE DENTAL!!! Painless. Courteous. Explanatory. On time. Honest to God friendly and concerned about your fears and questions. Arrived 4:30. Examined. Discussed my options. I chose a crown. Staff came in to explain what insurance pays and what i pay. Got a wonderful topical prior to novocane stick. No pain. Took out old filling. Got temp crown shaped and put on. Out the door at 5:45. It doesnt get better than that. Try Grove for a cleaning. Start slow. You wont be sorry. If youre over 50, this is not like the horror days when we were kids. Thank You!!! Anne"
- A.P. /
Facebook /
Feb 26, 2020
"The staff are always very friendly and pleasant. I've had 2 root canals done here and had no problems during or after the procedures. I recommend them to my friends and family without hesitation."
- N.P. /
Google /
Feb 24, 2020
Previous
Next
Ideal Candidates for Inlays and Onlays
An inlay or onlay may be a good option if you have a damaged tooth or a large cavity that is too large for a simple filling but does not need the complete protection of a crown. At your dental exam, our clinical team will examine your x-rays and mouth to determine the ideal treatment for your needs. If an onlay or inlay is recommended, we will discuss the available materials that will best meet your requirements. While some inlay and onlay restorations are made directly in the mouth (such as with composite resin), others are fabricated in a dental lab through an indirect process.
How Are Inlays and Onlays Placed?
Before beginning your restorative procedure, our team will numb the tooth and treatment area. We are committed to your comfort and can discuss other methods of sedation if you feel anxious when visiting the dentist. Once you are ready, we will gently remove the decayed or damage tooth structure. If you are receiving an inlay or onlay made in a dental lab, an impression of the tooth will be taken and a temporary filling will be placed until the permanent restoration is prepared (which typically takes about 1 – 2 weeks). As soon as your onlay or inlay is ready, our team will carefully set it in place and then bond it to your tooth. We may polish the borders or adjust the fit for an even and comfortable bite.
Caring for Your New Restoration
If only local anesthesia is used, you will be able to leave after the procedure and return to your normal daily activities. You may need a friend or family member to drive you home if you received oral-conscious sedation. You may feel some sensitivity for a few days once your inlay or onlay is placed, but this should subside on its own. Please contact Grove Dental Group and Orthodontics if you have any issues after your visit. Inlays and onlays can be taken care of in the same manner as natural teeth with daily brushing and flossing. At each of your dental examinations and cleanings with our team at Grove Dental Group and Orthodontics, we will assess the wear and health of your onlay or inlay restoration. With appropriate care, however, it can last for several years.
Will Insurance Cover Inlays and Onlays?
Inlays and onlays are a common procedure for dental cavities and other issues and are often covered, at least in part, by dental insurance. Our financial team will talk to your insurance provider to determine your specific coverage before determining any personal costs. During your visit at Grove Dental Group and Orthodontics, we will personalize your treatment plan with restorative materials to match your budget and needs. Our staff can also provide information on the convenient forms of payments we accept, including flexible and interest-free patient financing.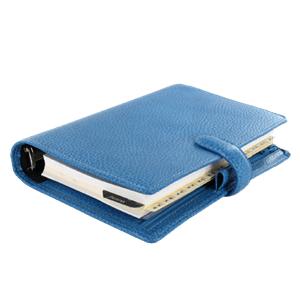 Custom Care for Your Smile
At Grove Dental Group and Orthodontics, our expert team of dentists is pleased to offer custom inlay and onlay restorative solutions to patients in Wyomissing and Reading, PA. Falling between a simple filling and full crown, inlays and onlays are often an excellent choice when it comes to treating moderately damaged or decayed teeth. To learn more about your options for bringing health back to your smile, reach out to our friendly practice and schedule your visit today.
Related Procedures