Orthodontic Treatment is Right for All Ages - Embrace the "Brace Face"
It's been an incredible two years of providing our patients with orthodontic services thanks to Dr. William J. Cherry! Dr. Cherry meets each patient at our office to diagnose the best option for each individual. From there, he carefully monitors your progress along with his orthodontic team until you achieve that new smile you'll want to flaunt.
Then… BAM! You won't want to quit smiling!:)
Dr. William J. Cherry is committed to seeing his patients fall in love with their smile. He found his passion for orthodontics after convincing his parents at 15 years old to take him to an appointment.
"It was truly a life changing experience. I was very self-conscious about my smile and this led me to be less confident in myself. Not only did I experience how much braces can transform a person firsthand, but my orthodontist became my mentor, later my employer, and to this day I consider him my friend. I knew during this treatment that this was something I wanted to do."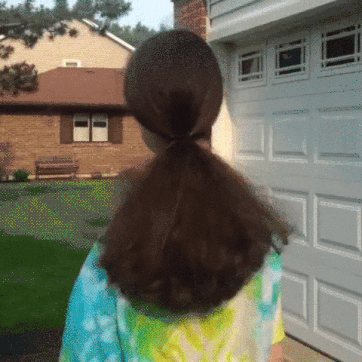 Embrace Braces
There's no denying that braces will help straighten your smile and while this is the main priority, it's not the only one. Braces will also help the following:
Uneven Bite/ Jaw Pain
Reduce Incidence of Tooth Decay & Gum Disease
Stop Bone Erosion
Improve Speech
By regularly attending 6-month dental appointments, a dentist looks for any signs that indicate you may need braces. If some are seen, the doctor will then refer you to an orthodontist. Lucky for you, that's all under one roof at Grove Dental Group!
In between appointments, look out for these signs on either yourself or your child. These will indicate if you may need orthodontic treatment:
Difficulty chewing or biting
Mouth breathing
Thumb or finger sucking
Biting of cheeks
Abnormally position teeth
Jaws or teeth that are visibly disproportionate
The Perfect Age for Braces?
There is none! While it's recommended for orthodontic treatment to begin while the head and mouth are still growing (typically around 10-14 years old), adjustments can be made as an adult, too. This is becoming more popular for adults to invest in braces to improve their smile. With so many people of all ages wearing them today, there is no need to feel insecure about getting treatment.
At our office, we can provide you with the traditional braces you're most familiar with seeing or state-of-the-art Invisalign treatment. We will be able to recommend which would be best for you and serving your needs.
What to Expect
Braces shouldn't make an impact on your day-to-day life. Although, there will be a few guidelines to follow as far as maintaining good oral hygiene.
When you first get braces, you may feel discomfort due there being a foreign object connected to your teeth and again after each adjustment of the braces. Regular flossing and brushing are critically important to keep plaque off and your teeth healthy. It's recommended to brush your teeth three times a day with braces, but Dr. Cherry will give you further instructions specifically for your mouth.
Unfortunately, there are foods that we suggest avoiding, in order for your braces to keep their proper shape. These foods are also more likely to get stuck within your braces and will taste oh-so-good when you get your braces off!
Hard/Chewy Candy
Ice
Sticky Foods
Corn on the Cob
Nuts
Popcorn
Whole Apples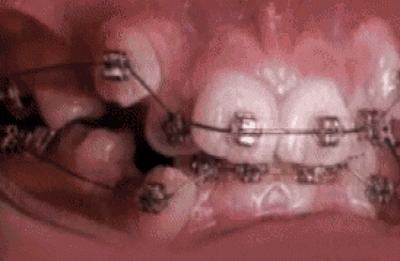 And In No Time, You'll Have a Brace-Free Smile
As you get older, crooked teeth begin to impair your ability to effectively maintain daily oral hygiene. Correct this issue before problems arise that could be detrimental to your oral health.
Let's make you an appointment with Dr. Cherry to get started with the best new smile solution for you. Consultations are FREE, so don't hesitate to request an appointment.